SITE
Viale Regina Giovanna 27-29, Milano | Italia
PROJECT MANAGEMENT
ARCADIS
TYPE OF WORK
Concept, Progettazione integrata (preliminare, definitiva, esecutiva), direzione lavori, pratiche amministrative, VVF, CSP+CSE, collaudi finali, Certificazione LEED
PARTNERS-IN-CHARGE
Antonio Gioli, Federica De Leva
PROJECT TEAM
Silvia Turati, Antonio Sergi, Riccardo Tombari, Danilo Annoscia, Elard Ponce, Giorgio Marzullo, Fabrizio Nuoto, Gaia Groppi, Andrea Santantonio, Francesco Viganotti, Laura Basello
MEP and Structure design
General Planning srl
Construction design
Carron Spa
Photo credits (on site)
Giovanni Hänninen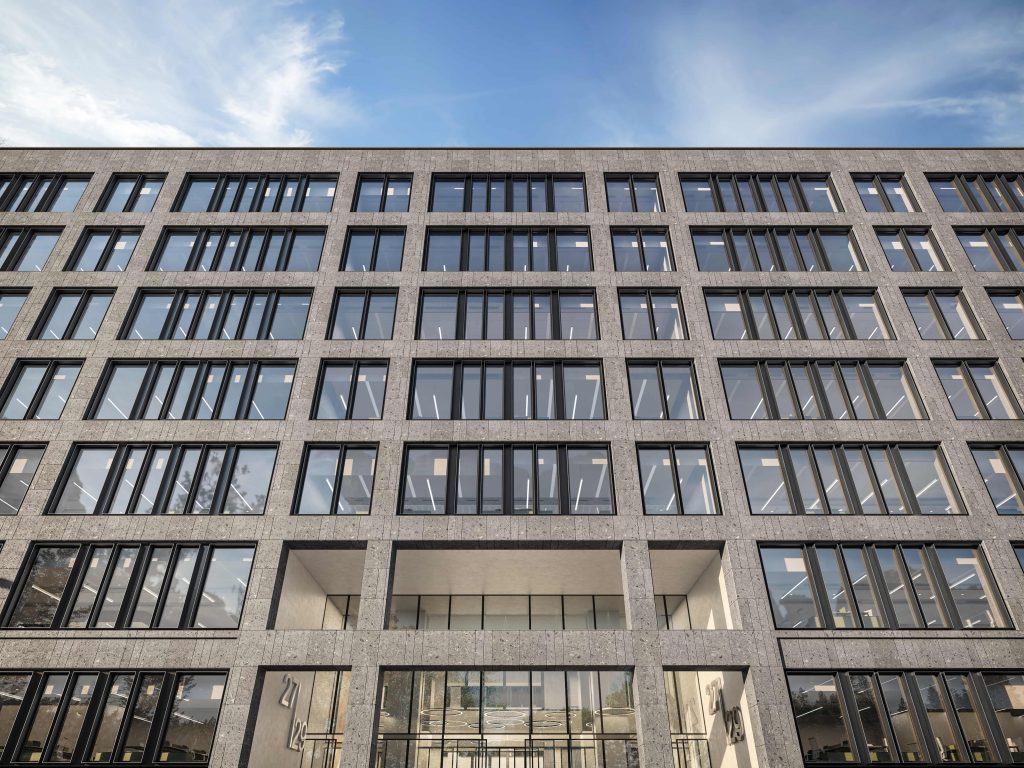 Our intervention mainly focused on the creation of a strong identity image of the building perceived through the use of materials that reinterpret and renew the architectural language of the context.
For the façade of number 29, we focused on a reinterpretation of the existing façade module, redefining the material and chromatic characteristics of the architectural elements. The new window and doorframe system has improved the conditions of sustainability and technological and energy efficiency. The opaque surfaces of the new ventilated façade, adequately insulated, have been clad in stoneware with an Iseo stump effect, materially recalling the base of number 27.
For the façade of number 27, the project foresaw the integral conservation of the elements of the architectural language. For the plinth, it was planned to clean and restore the stump cladding, and the elements (portal and pillars) clad in green Alpine marble. On the upper floors, the cladding in light-coloured stone tesserae was preserved on both the pilasters and the string courses.