PROJECT MANAGEMENT
JLL – Jones Jang Lasalle SPA
TYPE OF WORK
Concept, integrated design (scheme design, detail design, construction design), site management, planning permits, fire prevention, H&S, final inspections and client handover, LEED certification
PARTNER-IN-CHARGE
Antonio Gioli, Federica De Leva
DESIGN TEAM
Silvia Turati (Project Leader), Antonio Sergi, Danilo Annoscia, Nicola Borsato, Valentina Beretta, Francesca Bettetini, Milica Cudic, Andrea Santantonio, Denis Zuffellato, Andrea Angonoa, Alice Chiesa
MEP design, structure, fire prevention , H&S, site supervision, LEED certification
BMS Progetti srl
Cost Control and Computing
GAD srl
Façade design
Eurodesign sas di Adriano Crotti
Lighting design
Voltaire Lighting Design sas
CREDITS
Construction firm
Percassi SpA
Photo credits
Marco Introni | photography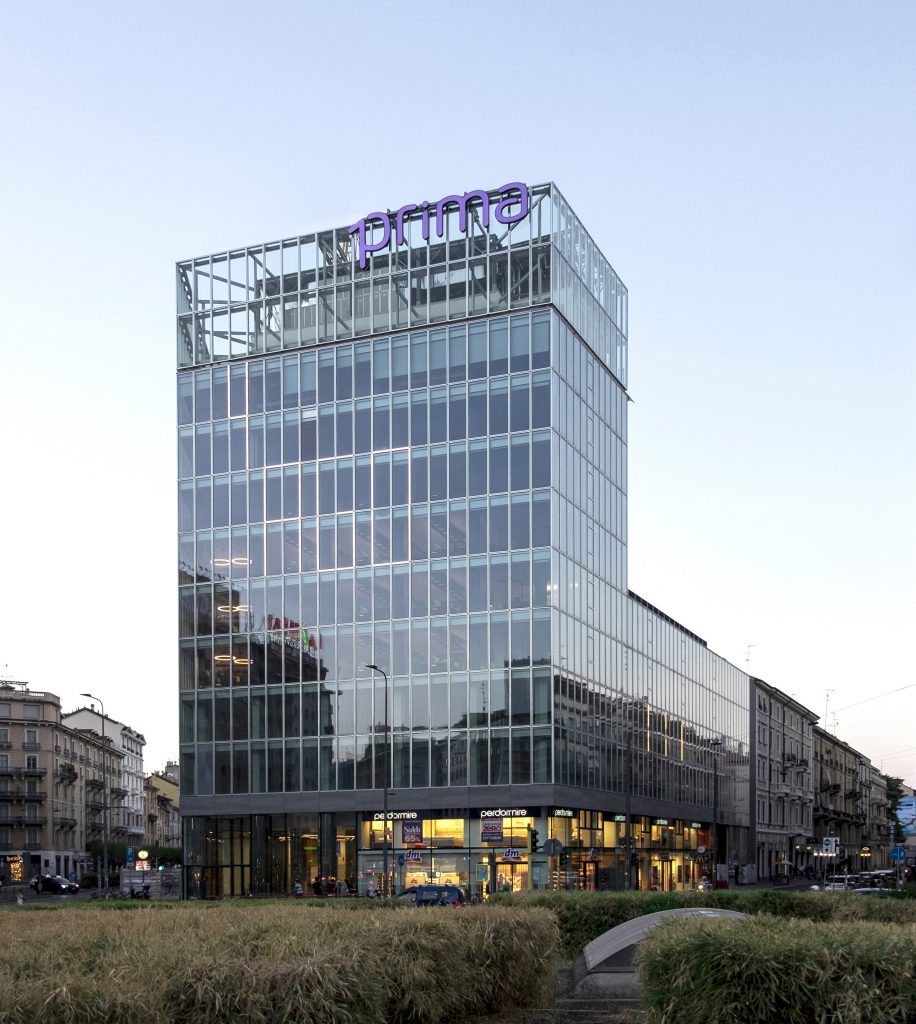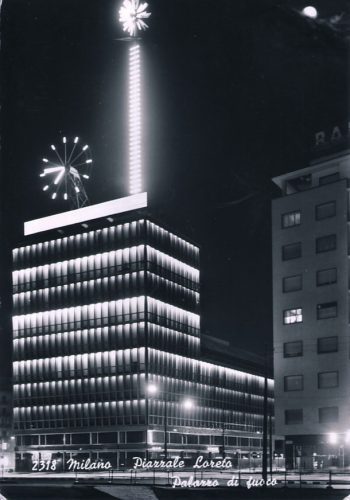 The evolution of an iconic building
Full-height glazed elements contribute to the overall transparency of the fronts and the relationship between inside and outside.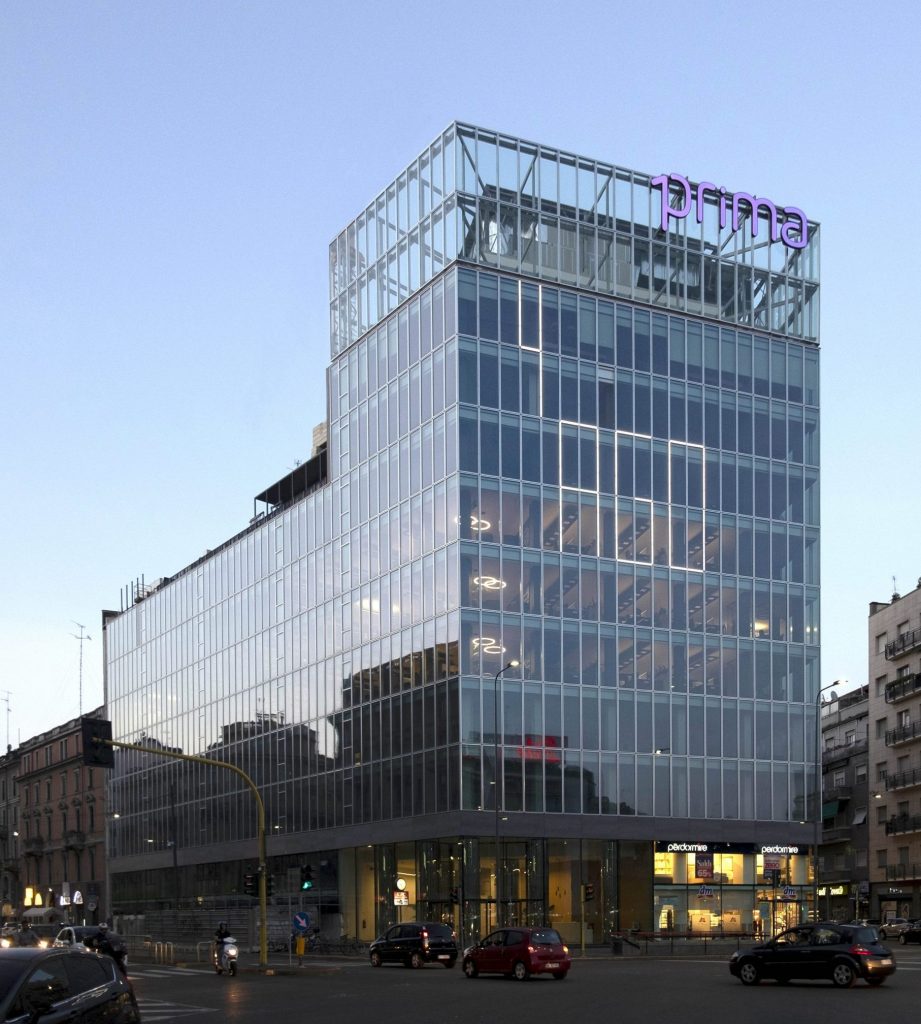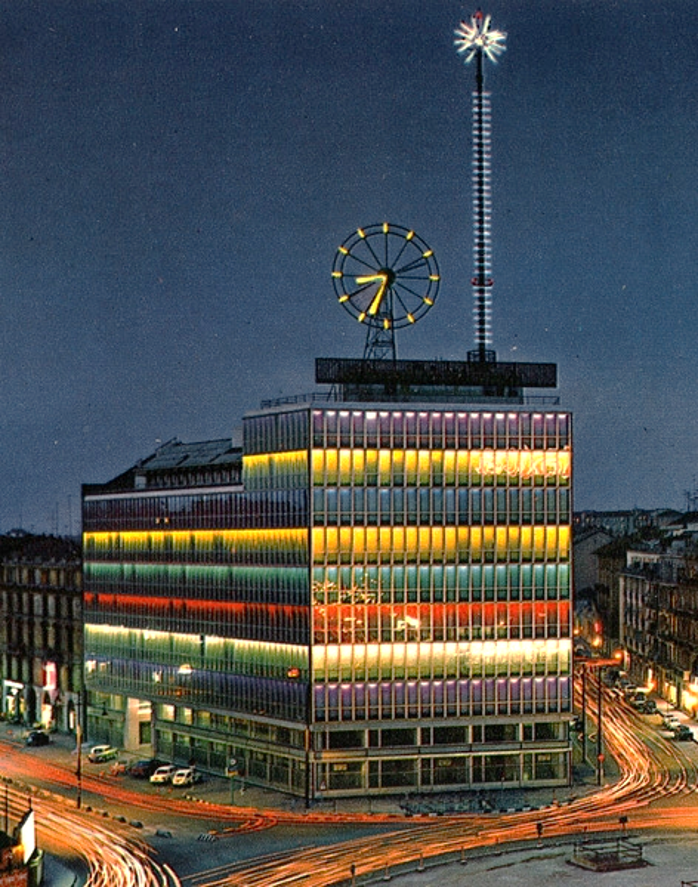 The project is completed by a new definition of the night lighting system for the façades, using the most advanced LED technologies that make it possible to reintroduce the dichotomy between full and empty spaces, between day and night designed by Minoletti from the outset. The new lighting also restores the building's original function of communication, which, while previously limited to the devices on the roof, now extends to the entire surface of the façades.
Through its light grid, the entire façade dynamically interfaces with the city and speaks to its viewers, communicating the time, temperature and other content.
A resting place, meet and work, animated by water and greenery