SITE
Piazza Fidia 1, Milan | Italy
PARTNERS-IN-CHARGE
Antonio Gioli, Federica De Leva
PROJECT TEAM
Silvia Turati, Chiara Tesoro, Antonio D'Ambrosio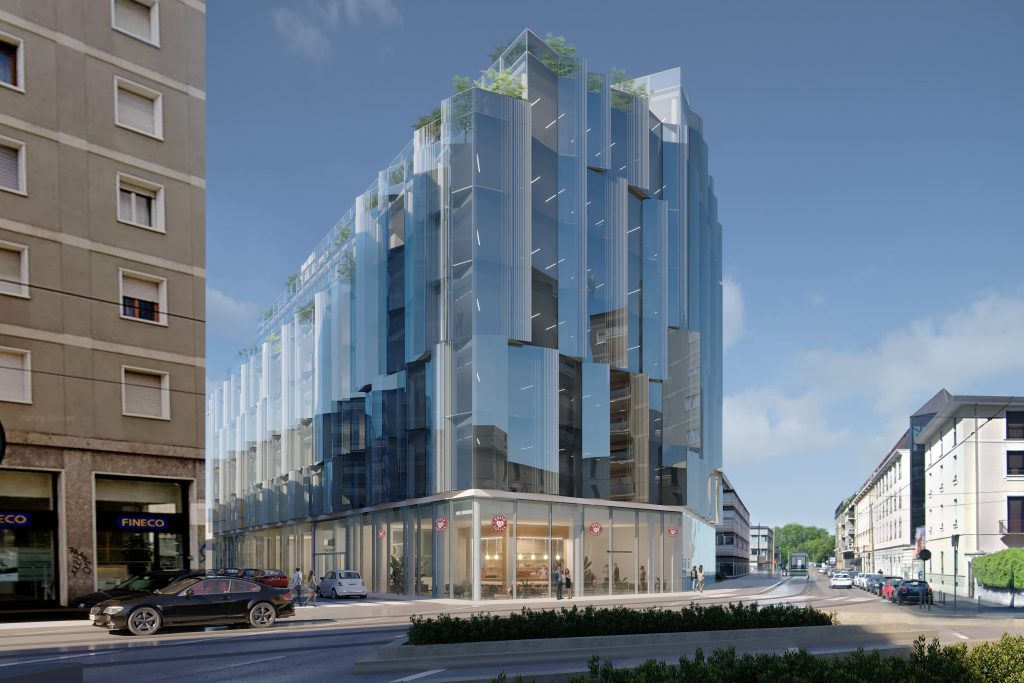 The new building has a great scenic impact
The old building, covered in stone and plaster, was built in 1968; in 2011 it underwent a complete renovation of the interior, while the façade was maintained in its original state.
The existing façades have a poorly qualified and distinctive image of the building, with openings that do not guarantee the right amount of natural light inside, as required by the new standards for contemporary work spaces.
The decision was therefore made to demolish and rebuild the load-bearing structural elements around the perimeter and to create a new, fully glazed envelope to give the building a contemporary, attractive image, with essential performance characteristics such as high levels of energy efficiency, interior quality in terms of light and visibility, and modularity to ensure maximum flexibility in the interior layout of the work spaces.
Type A façade on the street (right) and type B on the internal courtyard (left).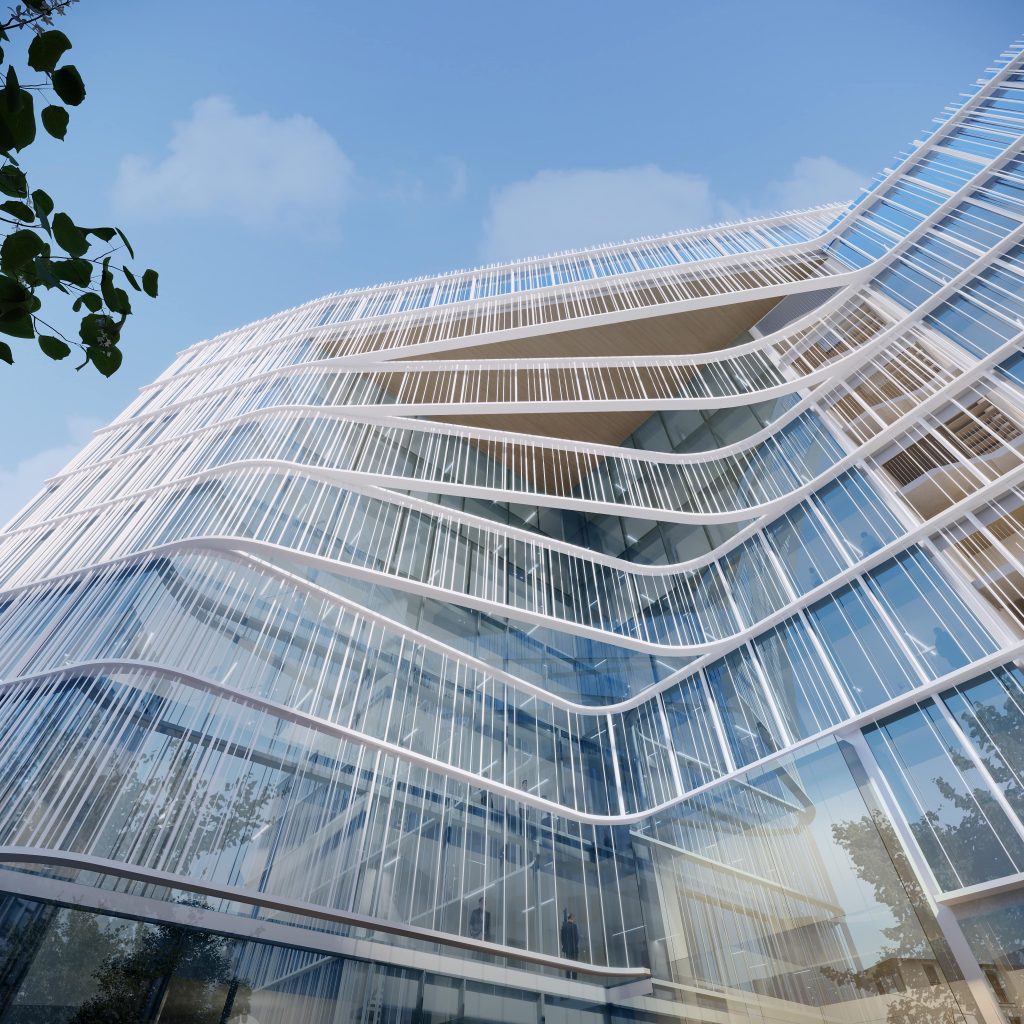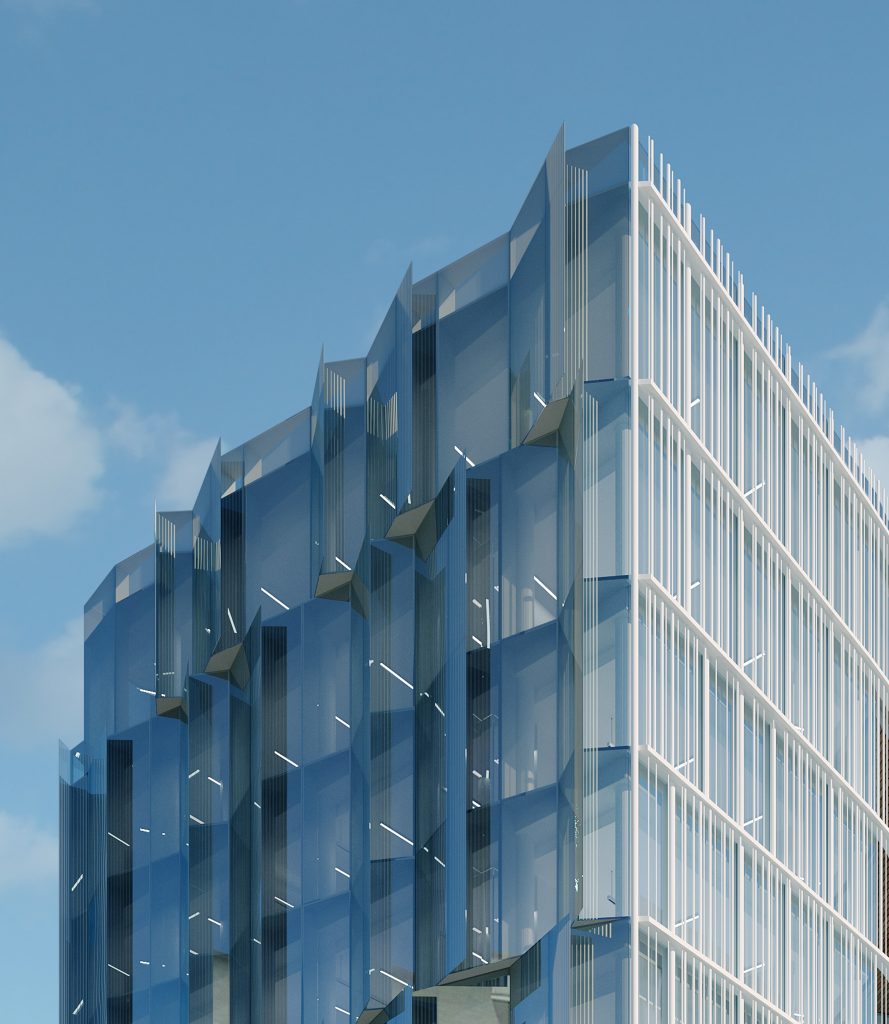 The new façades opening onto the terraces meet the need for maximum transparency to ensure a view from inside the building onto the outdoor terrace spaces and the surrounding landscape.
The cellular system is therefore dimensionally the same as the internal façade, but without any screens.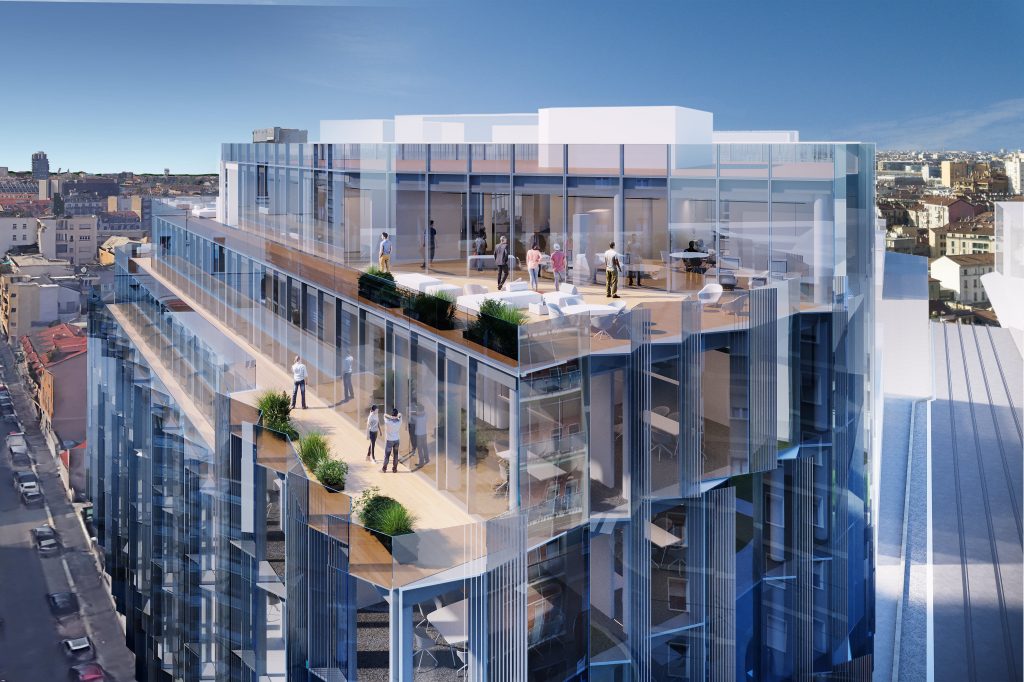 the project foresees the redesign of the courtyard as a public/private square with an internal quality in access and crossing paths integrated with the existing ones in order to allow a wider use and to support the new commercial functions inserted ex novo in the basement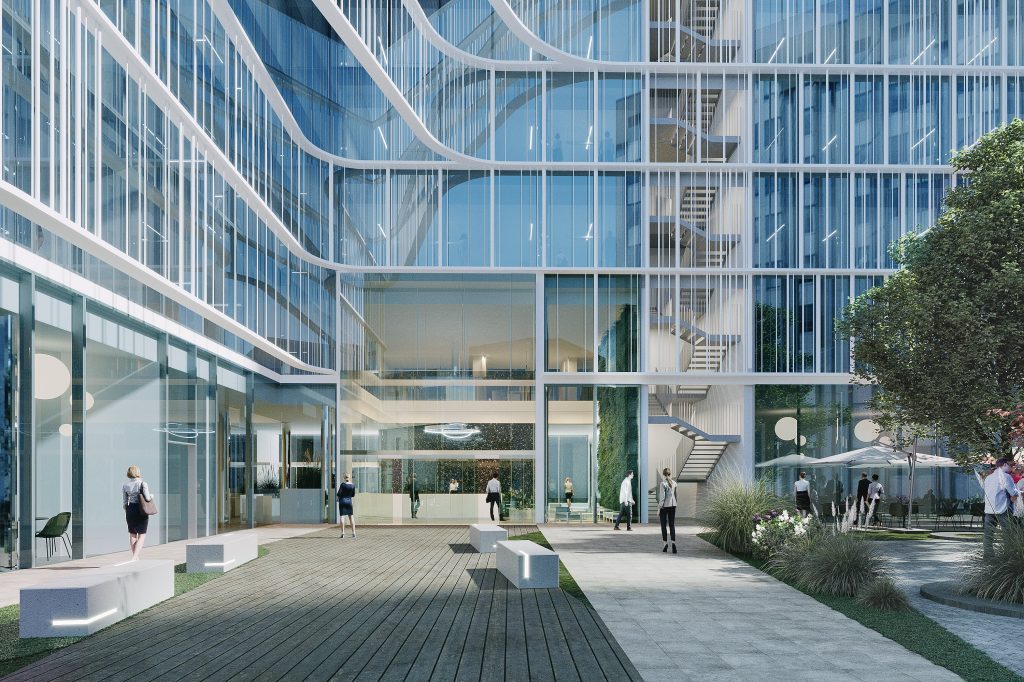 In the building's new layout, the hall is located in a central position with double access from Via Cola Montano and from the inner courtyard, reinforcing its identity and representative character.
The new large walk-through hall creates visual continuity from the outside to the inner courtyard. The interior space has a special environmental quality conferred by the double height and natural lighting from the large glass fronts. The space is therefore fluid and dilated, a perfect hinge between the outdoor spaces and a representative access point for the office areas.