SITE
Corso Vittorio Emanuele II° 9, Milan | Italy
CLIENT
Generali Real Estate SPA
PROJECT MANAGEMENT
Artelia Italia SPA
TYPE OF WORK
Concept, integrated design, (scheme design, detail design), site supervision, planning permits
PARTNER-IN-CHARGE
Federica De Leva
PROJECT TEAM
Silvia Turati (Project Leader), Antonio Sergi, Nicola Romagnoli, Andrea Angonoa, Francesco Viganotti, Chiara Tesoro
MEP and Structure design
BMS Progetti srl
Fire prevention
Studio Mistretta & Co.
Construction firm
SERCOS SPA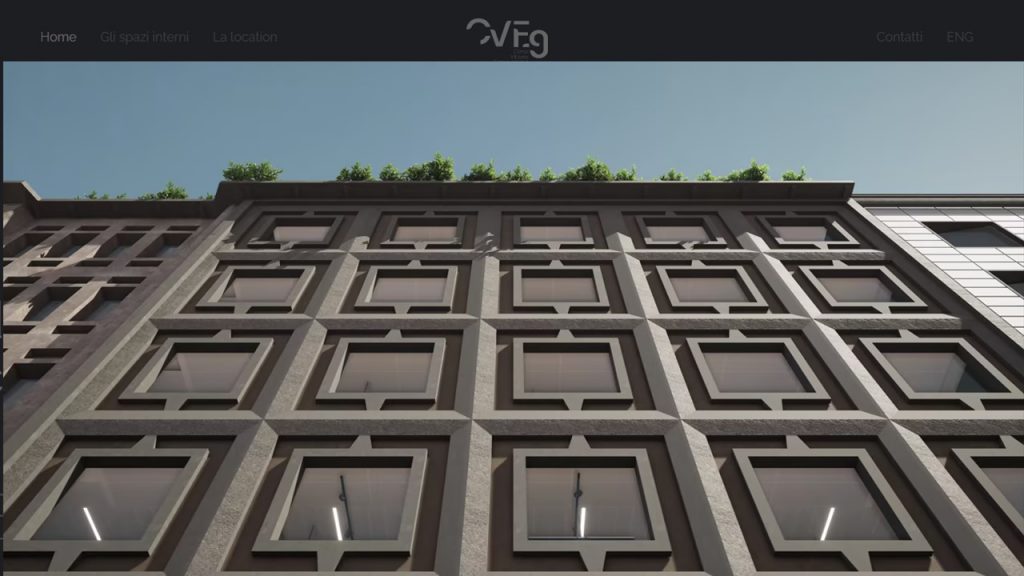 The project envisages the conservation of the façade on Corso Vittorio Emanuele through the restoration of the stone elements and plaster finishes while maintaining the existing surface colouring. The intervention also includes the replacement of the existing window and door frames with similar ones, but with thermal and acoustic performance in compliance with standards.
The facade overlooking the inner courtyard will be redesigned as a whole in order to give it a contemporary look. The wall infill between the structural grid of pillars and floors will be completely demolished.
The new façade will be redesigned using a modular system of full-height vision mirrored windows and doors which, while respecting the existing structural framework, fully incorporates the architectural concept of the square module that characterises the Corso Vittorio Emanuele façade.
The original external façade, restored and enhanced in its pattern of stone panels, is a compact diaphragm marking the passage to an unexpected dimension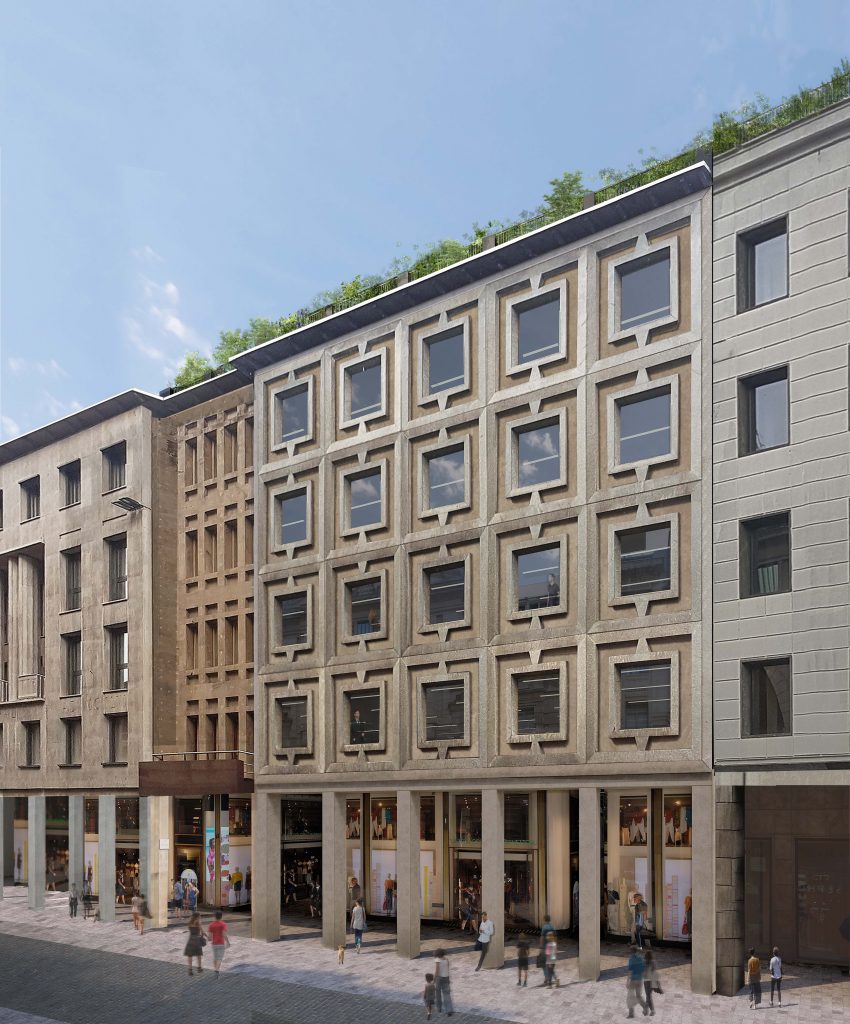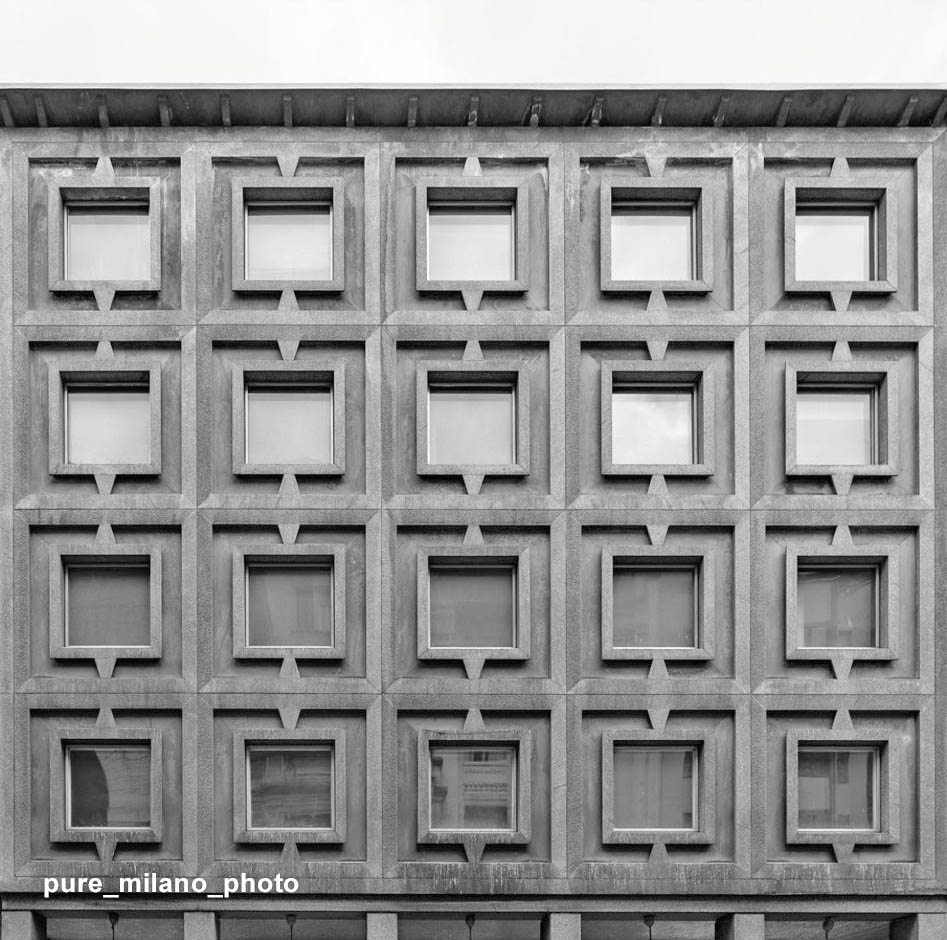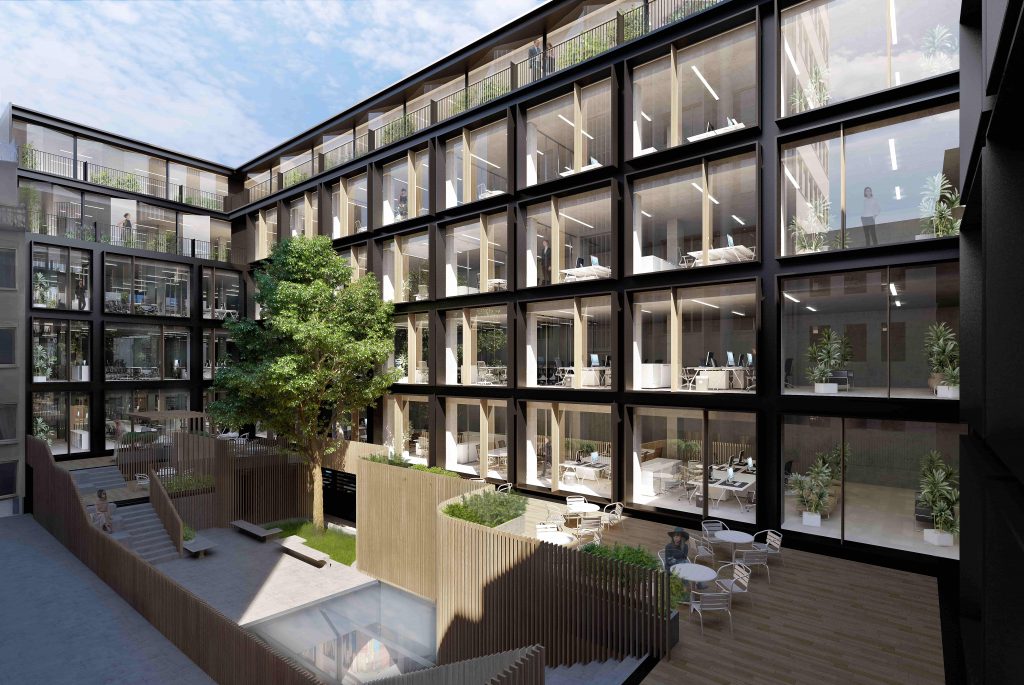 From the vibrant heart of the city to the interior, the scenic main reception area is the gateway, with two entrances from Galleria De Cristoforis and Corso Vittorio Emanuele.
The entrance from the Galleria De Cristoforis becomes the main entrance to the new, extended lobby area, which houses a new reception desk.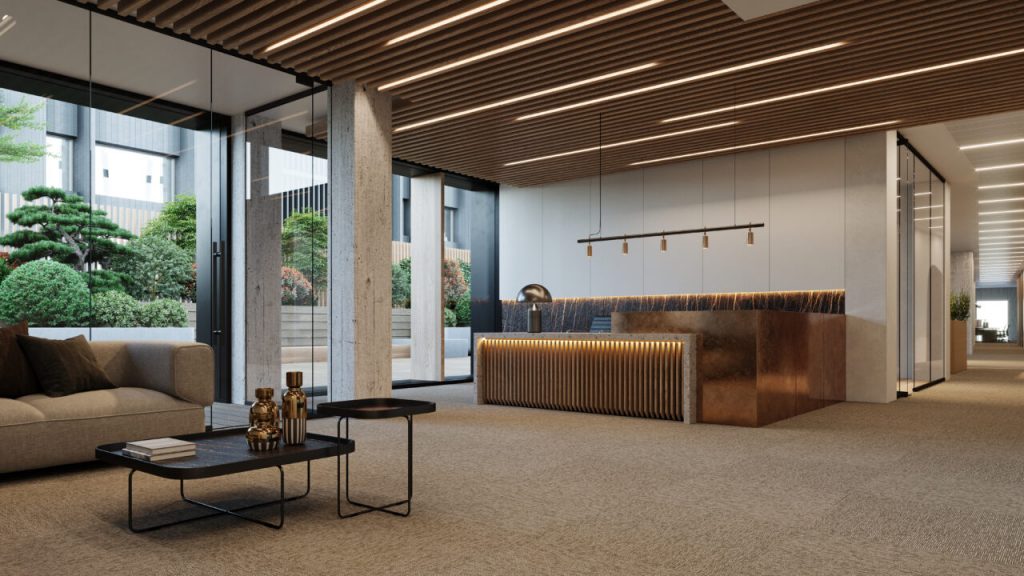 Nature inserts, terraces and gardens on three floors. From the immersive courtyard created from the ground floor roof and located on the first floor, to the roof garden. Green areas, steps, wooden seating and composite 'greenwood' flooring.