SITE
Corso Italia, 3, Milan | Italy
CLIENT
Savills Investment Management SGR
PARTNERS-IN-CHARGE
Antonio Gioli, Federica De Leva
DESIGN TEAM
Alice Chiesa, Francesco Staiano, Jana Stojanovic, Milica Cudic, Valentina Beretta
Strong recognisability and aesthetic impact
Where the commercial area used to be, there is now an entrance hall with a large reception desk and lounge areas for waiting and waiting.
The four existing openings onto the street, equipped with new transparent windows, the double height of the space and its height above street level make the new lobby clearly visible from the street, while the richness of the materials and fine finishes ensure that it is recognisable from the outside.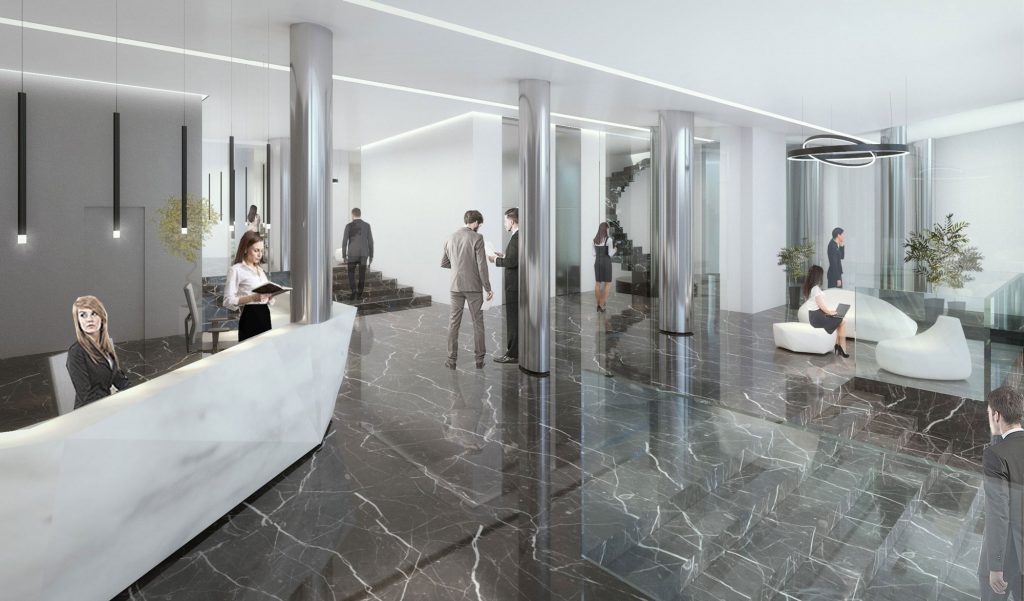 The floor areas are designed to offer maximum efficiency and flexibility in the use of space. The possible planimetric solutions can accommodate a wide variety of common spaces such as meeting rooms, breakout areas, service areas or areas dedicated to individual work.
The currently unused roof becomes a terrace with panoramic views.