SITE
Via Dell'Unione 1, San Donato Milanese | Italy
TYPE OF WORK
Design & Build (concept, integrated design, site supervision, planning permits, H&S, final inspections and client handover)
PROJECT MANAGERS
Federica De Leva, Cristiana Cutrona
PROJECT TEAM
Cristina Zambelli, Andrea Pizzi, Eva Corral Vence, Nicola Romagnoli, Andrea Santantonio, Marta Vitali
MEP design
B.R.E. Engineering srl
General contractor
GBPA srl
The focus of the environment is a central island, called "Central Spine".
The area is characterised by the dynamic shape of the lowered ceiling, which offers a series of supports of different sizes, shapes and types to meet the most varied needs of a company and its employees: closed and glazed huddle rooms and booths for meetings and video calls, which can also be used as concentration spaces, and formal and informal collaboration areas that are open but can be screened by soundproof curtains.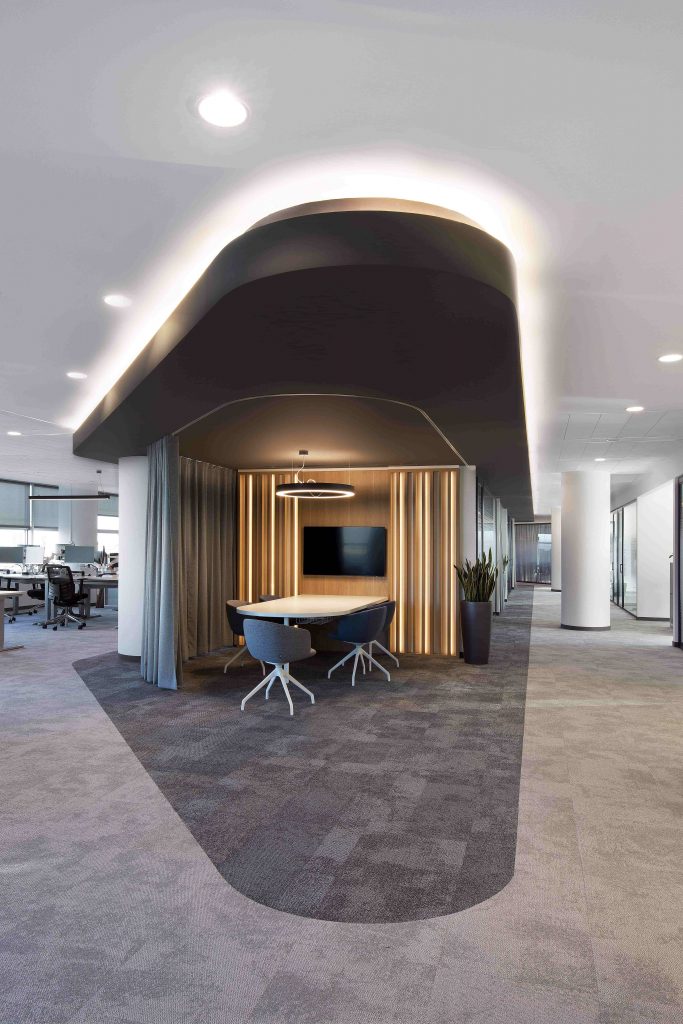 In the open space, individual workstations alternate with circular tables for collaborative work, specially designed by GBPA ARCHITECTS.
For individual activities that require a higher level of privacy or concentration, some closed offices are available, which can also be used as meeting spaces (office&meet).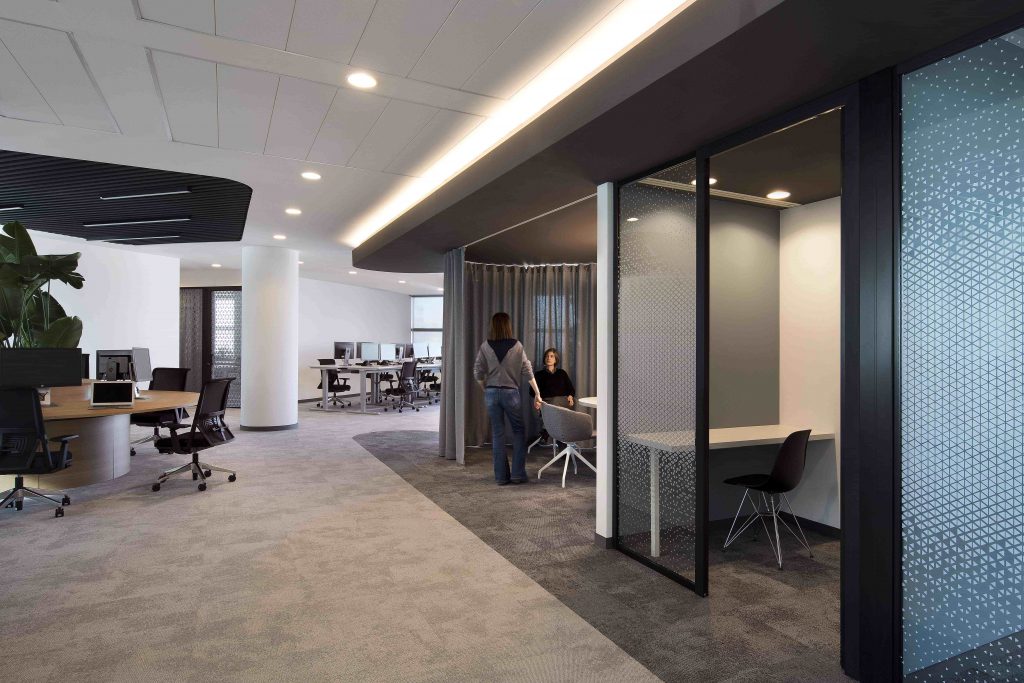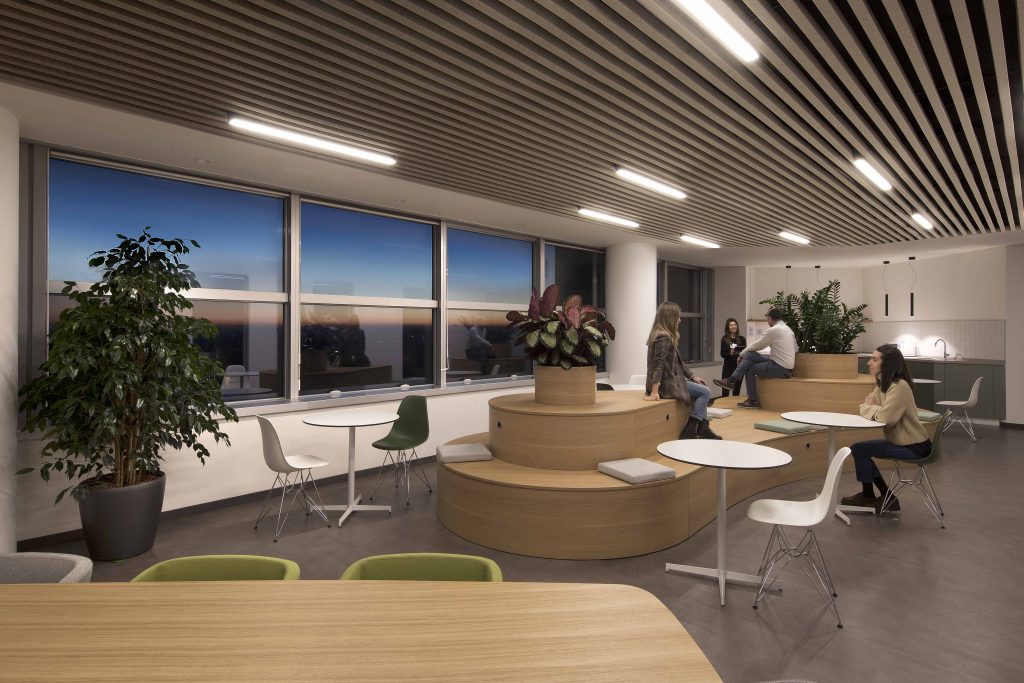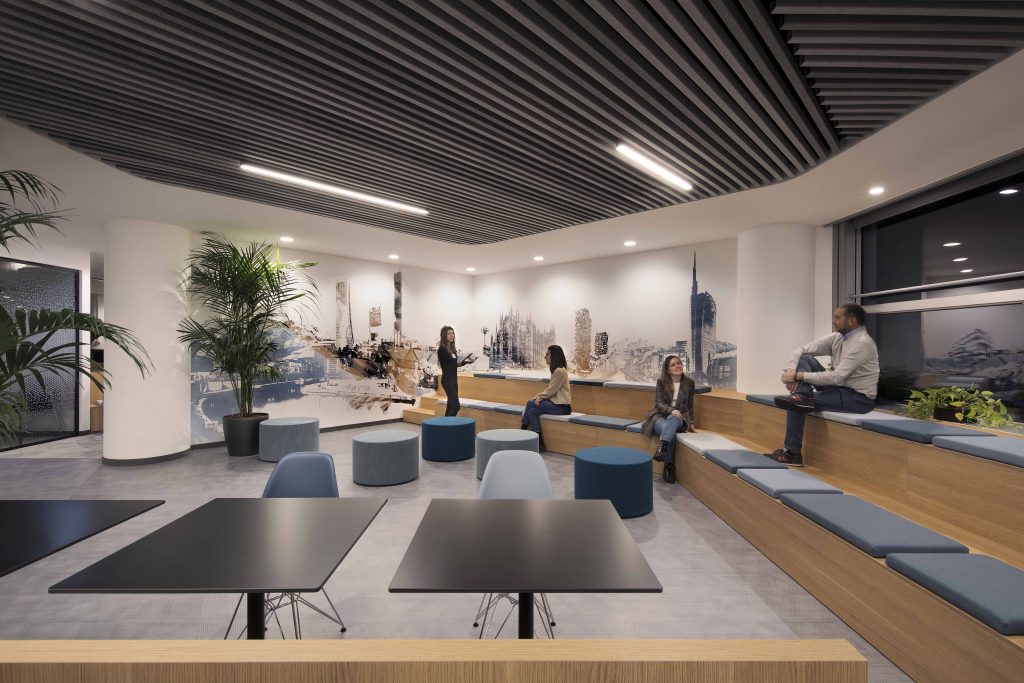 The office as a place for relationships
An important innovative element in the organisation of contemporary working environments, reflecting the need to rethink the office as a place for relationships and physical connection between people, is the presence on each floor of a large informal meeting space.
This takes on a different character and organisation depending on the floor, starting from a basic design consisting of a kitchenette area and small informal booths arranged around a central space which, moving from the ninth to the sixth level, changes skin without changing its nature as a "Social Condenser".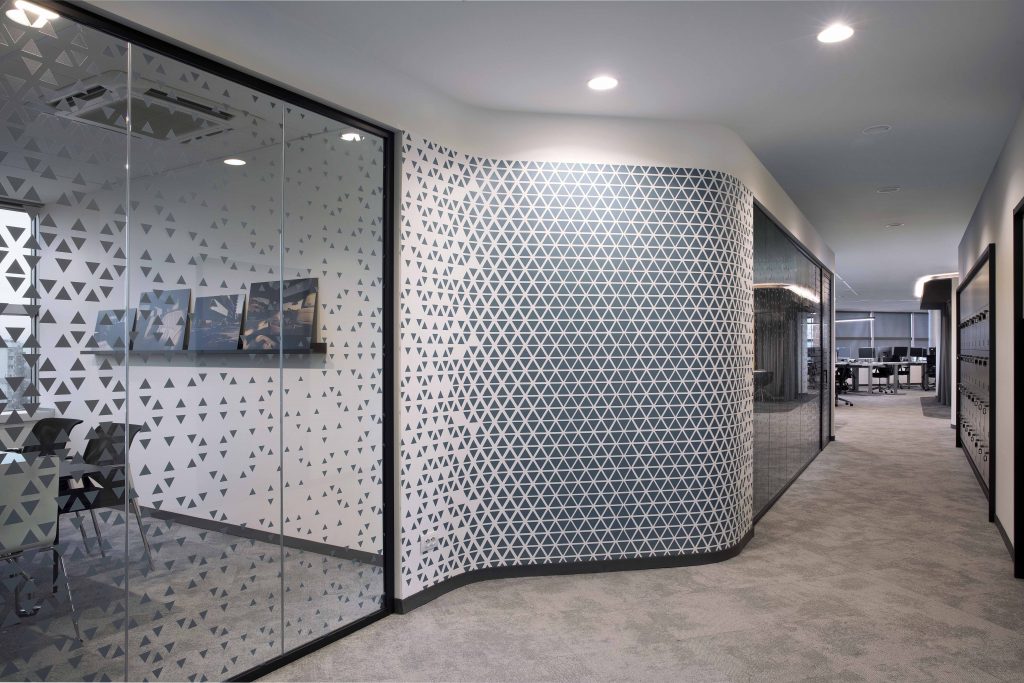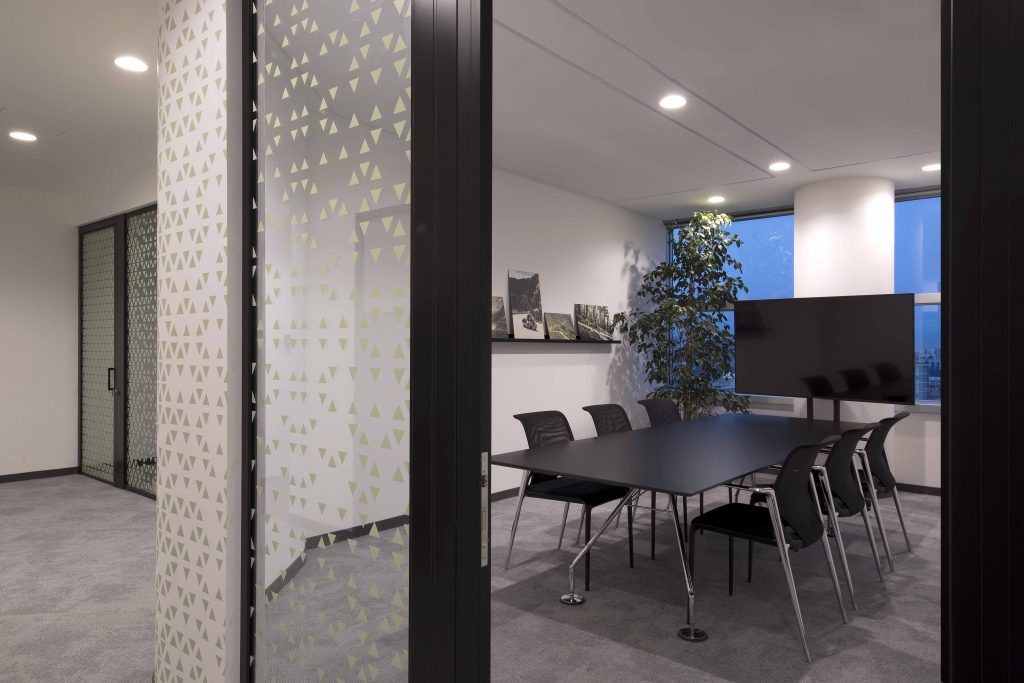 Sustainable and identity-driven spaces to inspire, connect and contaminate
The "Fil Rouge" of the project, transversal to all four floors: a mirrored and replicated triangle that composes an original decorative pattern and perfectly reflects the details of BMW Group products, unfolds on the vertical surfaces, the blind walls and the windows, on which it thickens or dematerialises according to the greater or lesser privacy required.
If on the one hand, through the spatial organisation and the elements characterising the layout, the aim of the project was to unite the four floors in such a way as to identify the two companies as belonging to the same family, on the other hand the differences in colour and in the palette of finishes and small variations on the theme give each level its own recognisability.
Recognition is strengthened by the decision to extract the key words identifying the individual floors from the Corporate Identity: Creativity for the sixth floor, Sustainability for the eighth, Premium for the ninth, and Connectivity for the seventh floor, where the connection between the two companies is also expressed.