CLIENT
Kelet-Magyarországi Versenypálya Korlátolt Felelősségű Társaság
TYPE OF WORK
Competition -2nd prize
PARTNER-IN-CHARGE
Antonio Gioli
DESIGN TEAM
Andrea Angonoa, Antonio D'Ambrosio, Nicola Romagnoli, Francesco Viganotti
LOCAL CONSULTANTS
Architecture
Viador Átrium Group
Project management
Cushman&Wakefield
A track where the spectator is the protagonist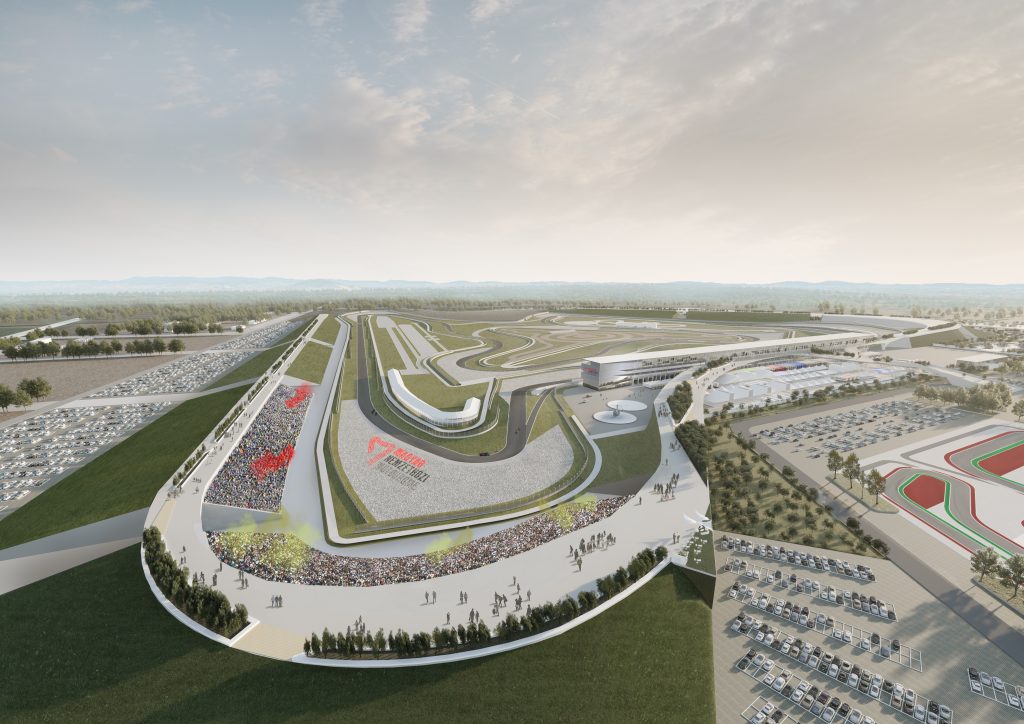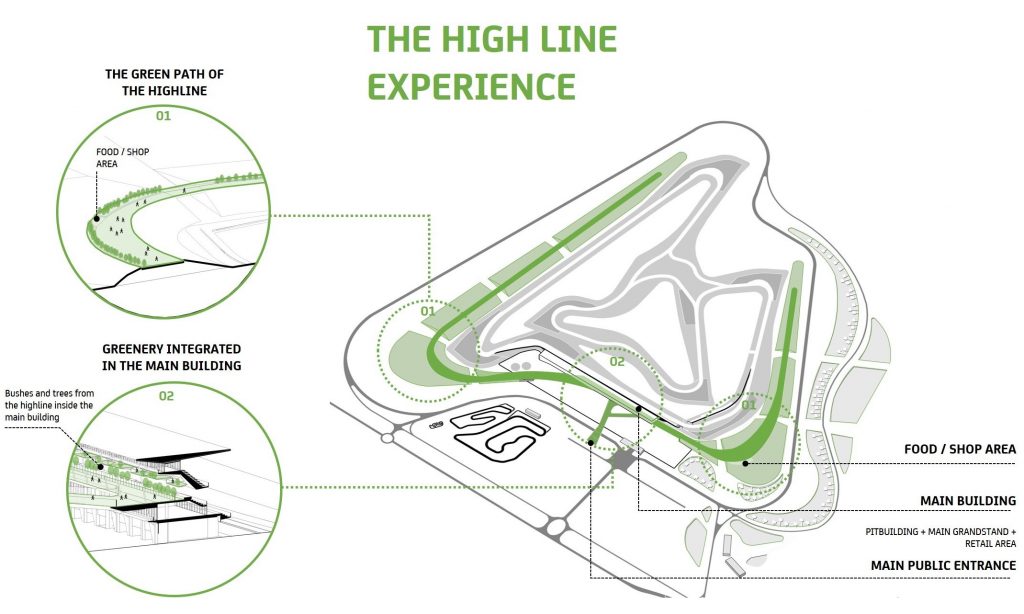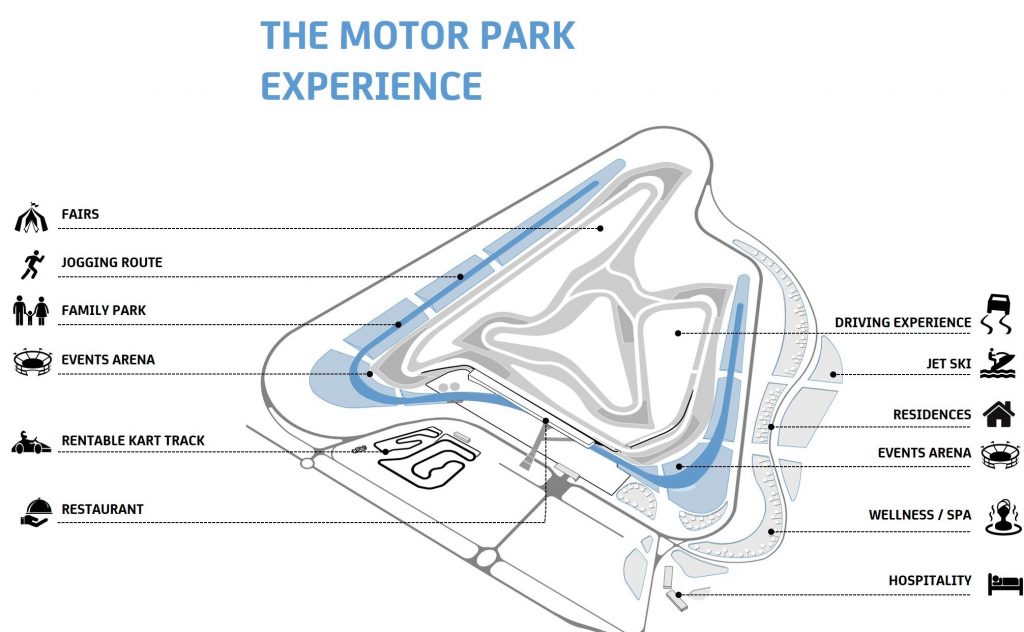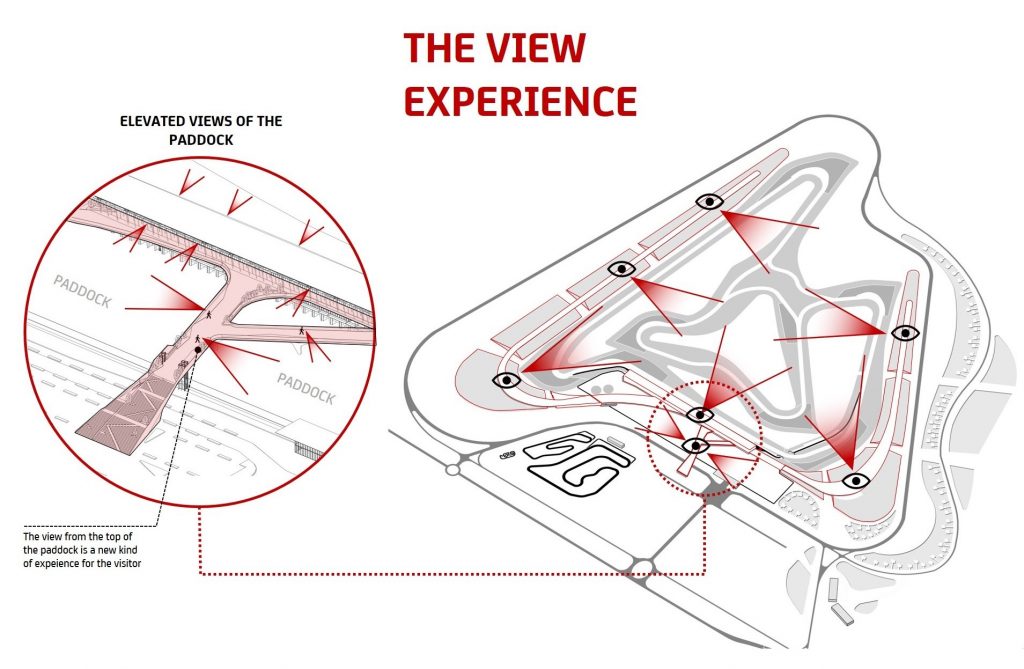 The Highline is an elevated pathway that surrounds the circuit from a height of 12 to 20 metres, where the spectator can walk surrounded by greenery. The Highline connects all the main functions of the circuit and harmonises it with its surroundings, being a natural amphitheatre that makes the circuit a unique biophilic organism.
The Motor Park can be used every day, even those days not dedicated to events. This gives the facility long-term profitability thanks to the possibility of using the entire circuit.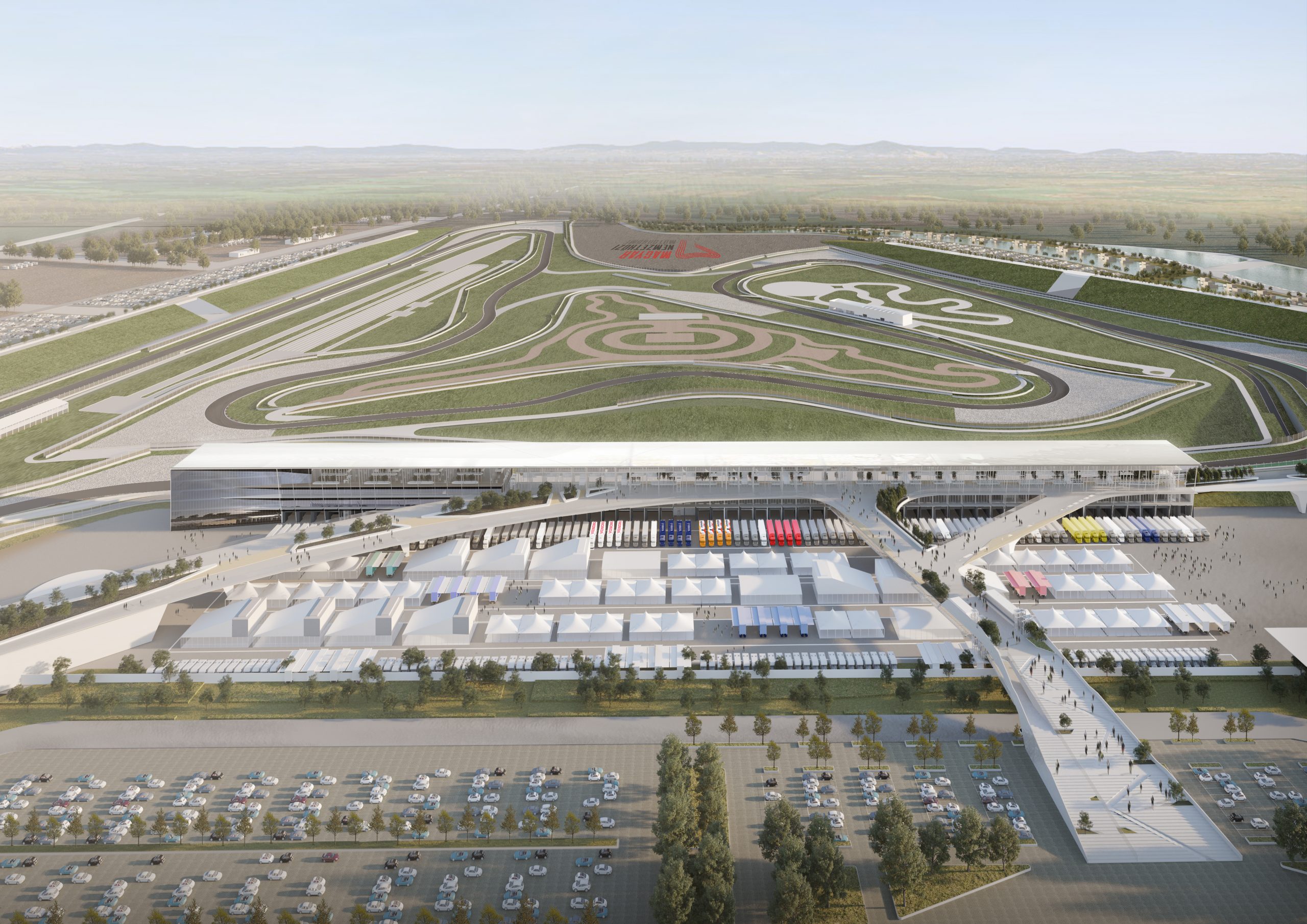 Recognisable and unique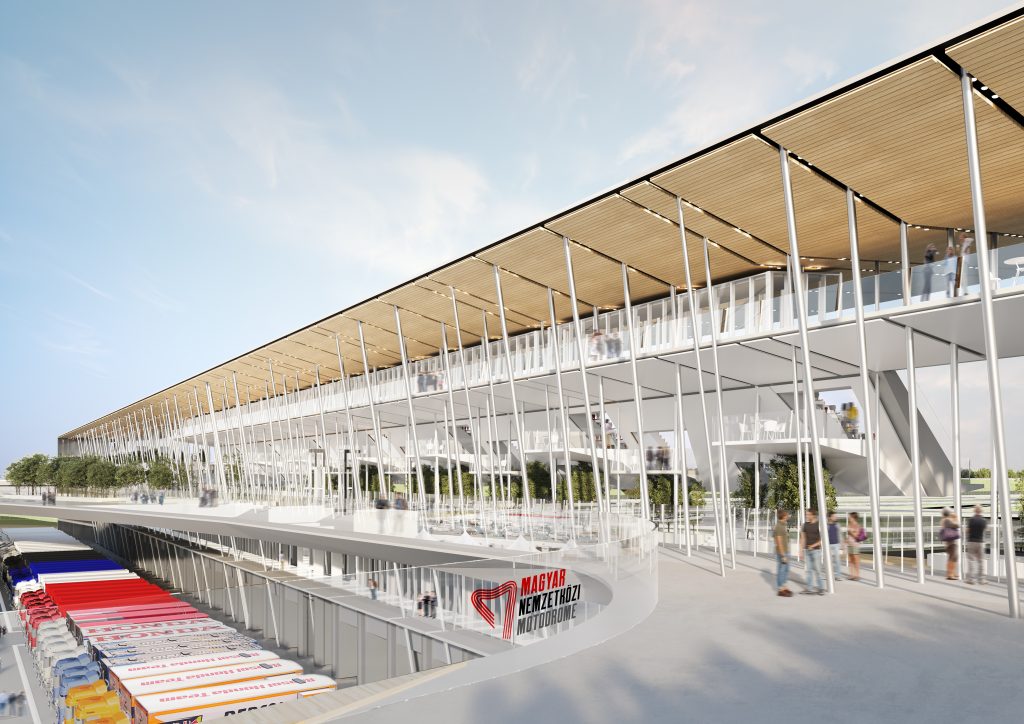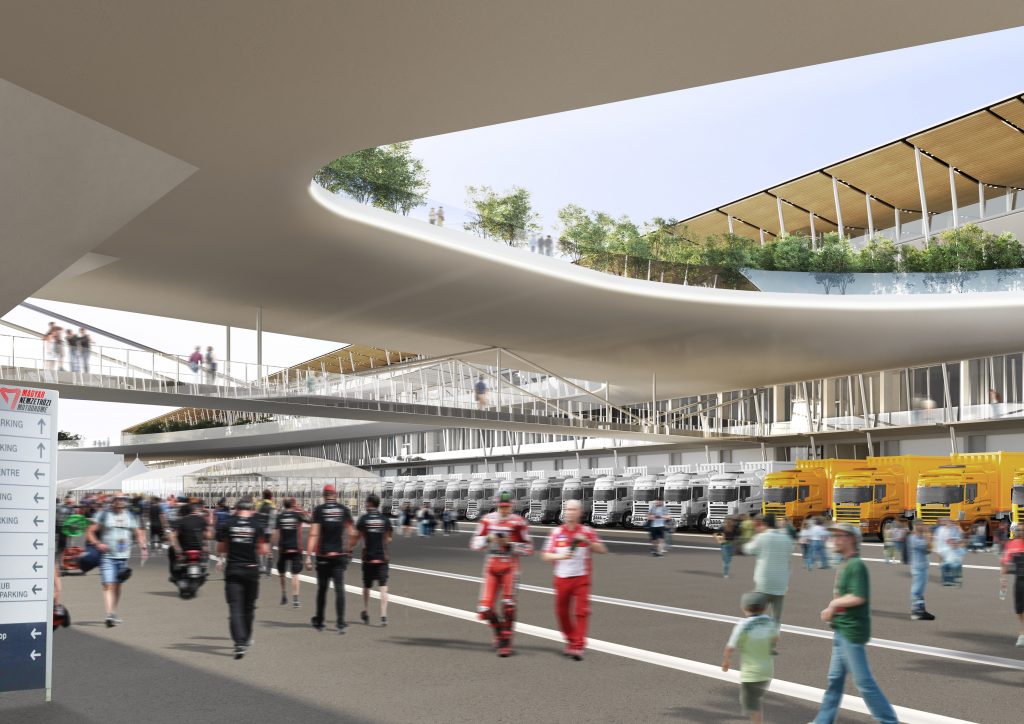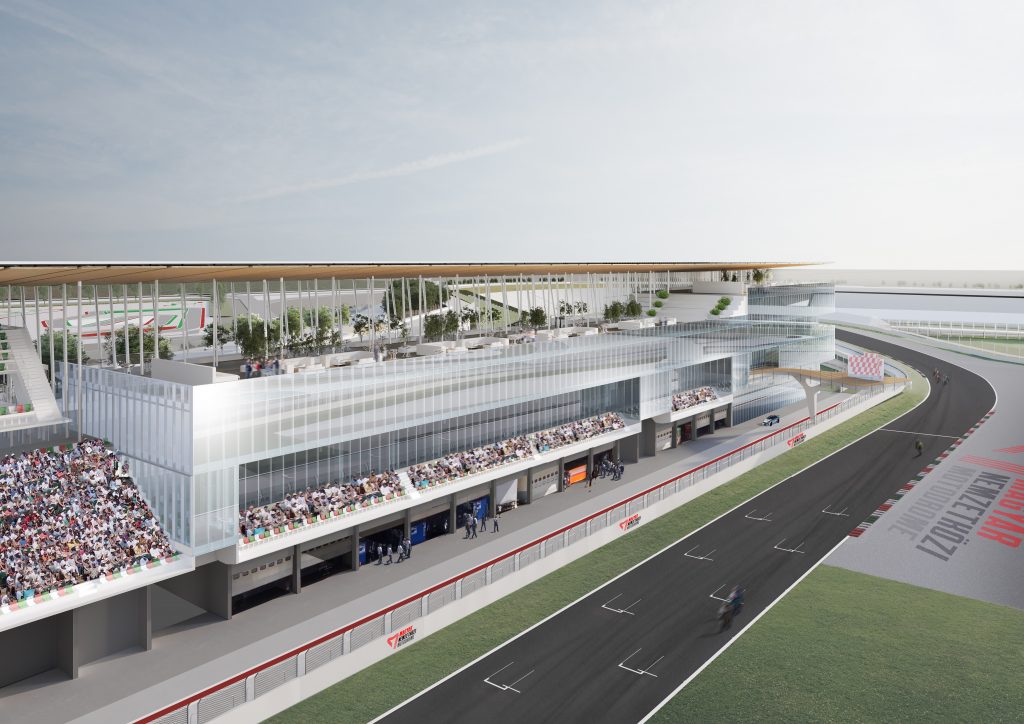 The architectural concept of the main building is based on the logic of merging the pit building and the main grandstands into a single complex, to promote a 360° view of the circuit.
All the main functions are organised under one long straight roof, a "wing" that draws a pure line in the landscape of the track, in contrast to the organic nature of the high line, which instead dances sinuously around the design of the circuit.
Underneath it, the volumes are perceived as light and transparent elements, in an interplay of solids and voids that allows you to see the track even before entering the stands.
Permeable, built-in, durable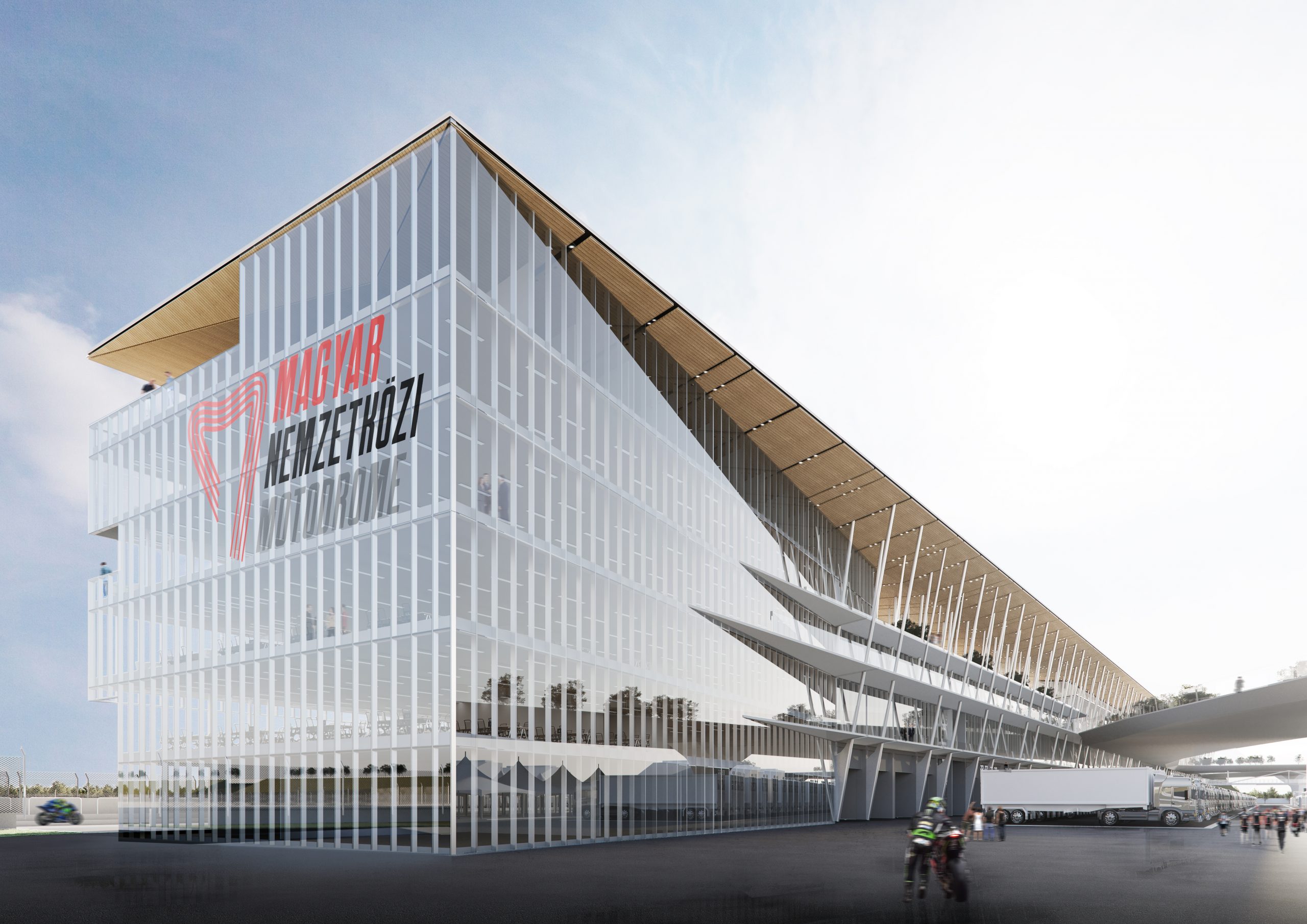 The concept of permeability characterises the main building: once through the pedestrian pathway above the paddock, the spectator encounters the main grandstands which, in addition to being characterised by a strong and recognisable sign, offer a double view both towards the track, with the terraces, and towards the paddock with the public terraces full of greenery, which can be used as a meeting place for socialising.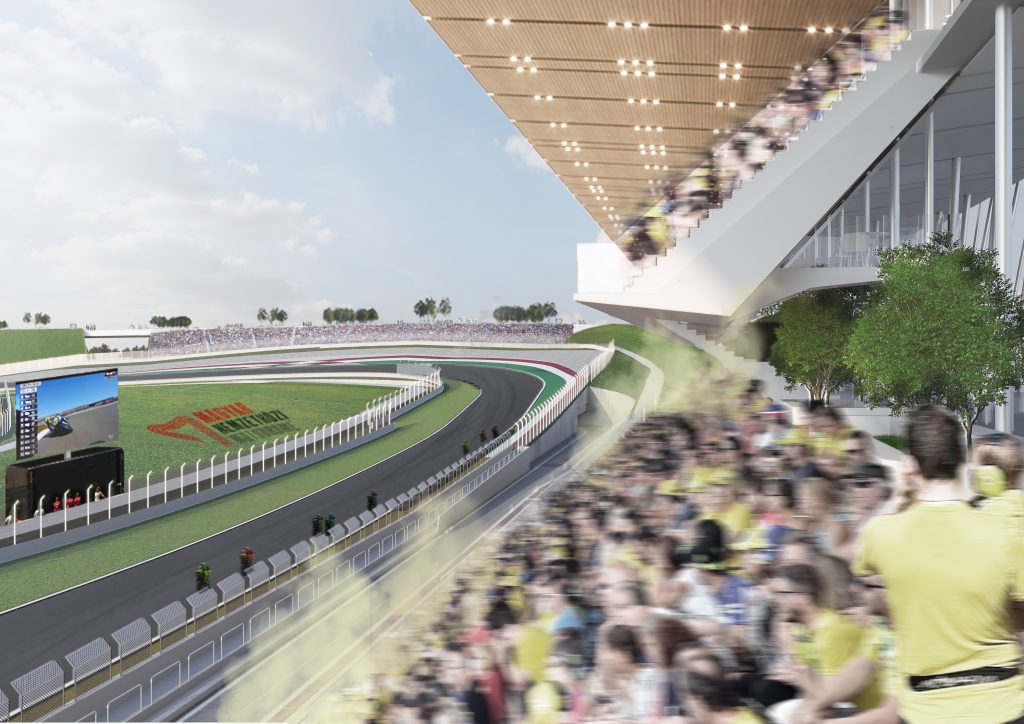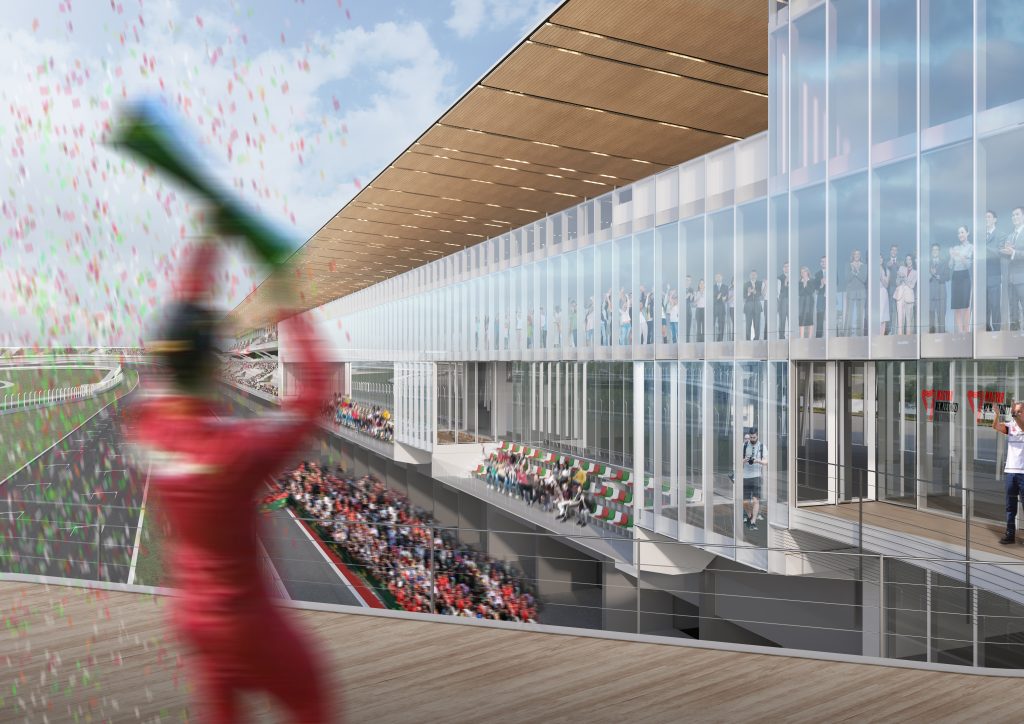 A new circuit concept for motorsport is born