SITE
Milanofiori Nord, Assago | Italia
CLIENT
Milanofiori Sviluppo SRL
TYPE OF WORK
Concept design, architectural design (scheme design, detail design, construction design), artistic direction
PARTNER-IN-CHARGE
Antonio Gioli
DESIGN TEAM
Silvia Turati (Project Leader), Antonio Sergi, Chiara Tesoro, Andrea Angonoa, Heidi Corti, Antonio D'Ambrosio, Andrea Fossati, Andrea Santantonio, Jana Stojanovich, Cristina Zambelli
CREDITS
Integrated design, site supervision, H&S, LEED Certification
General Planning S.r.l.
Construction design (building and structure)
SCE Project
Construction firms
Nessi & Majocchi SpA e Impresa Percassi SpA (construction works) Bouygues Construction (plants) Focchi Group (façades)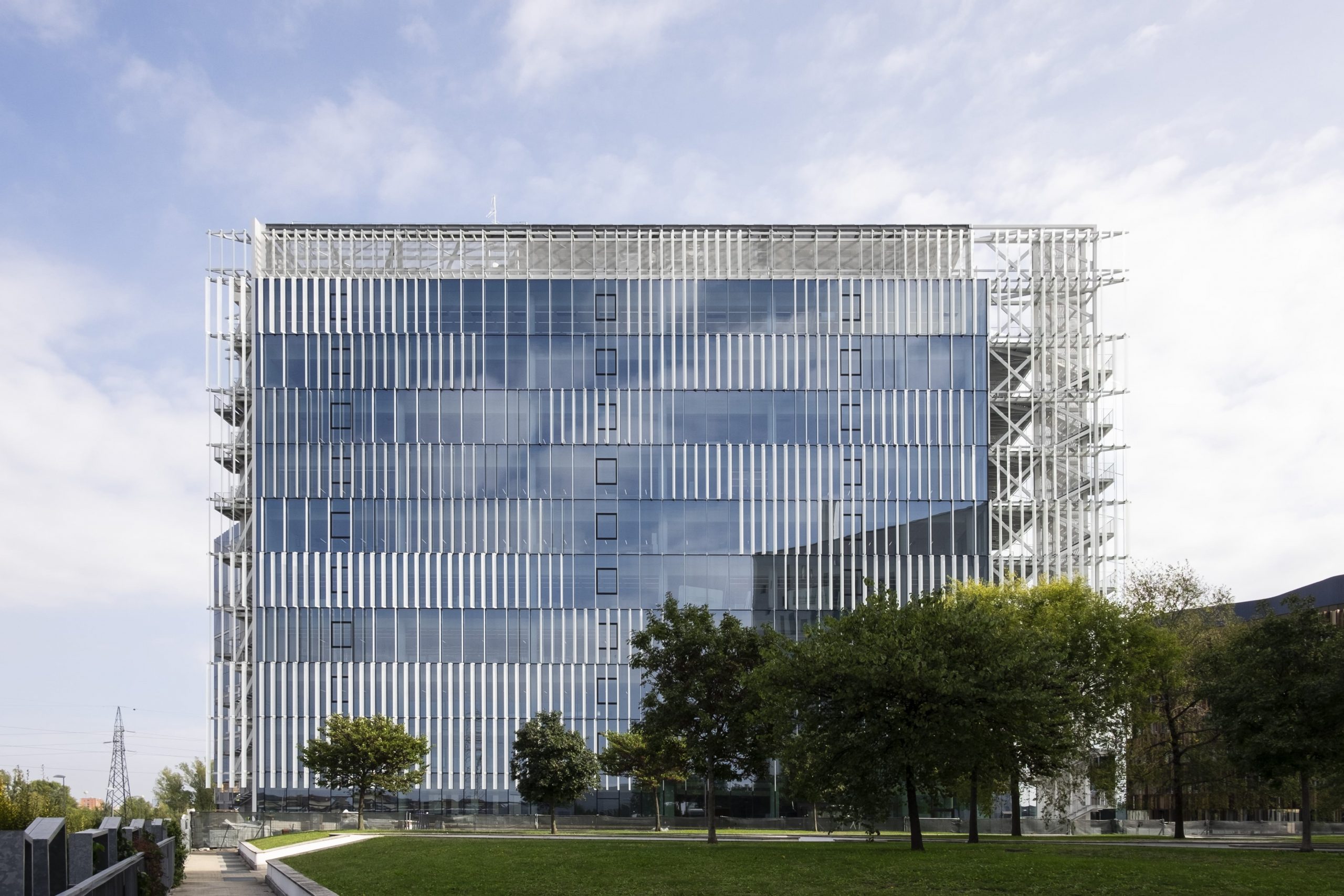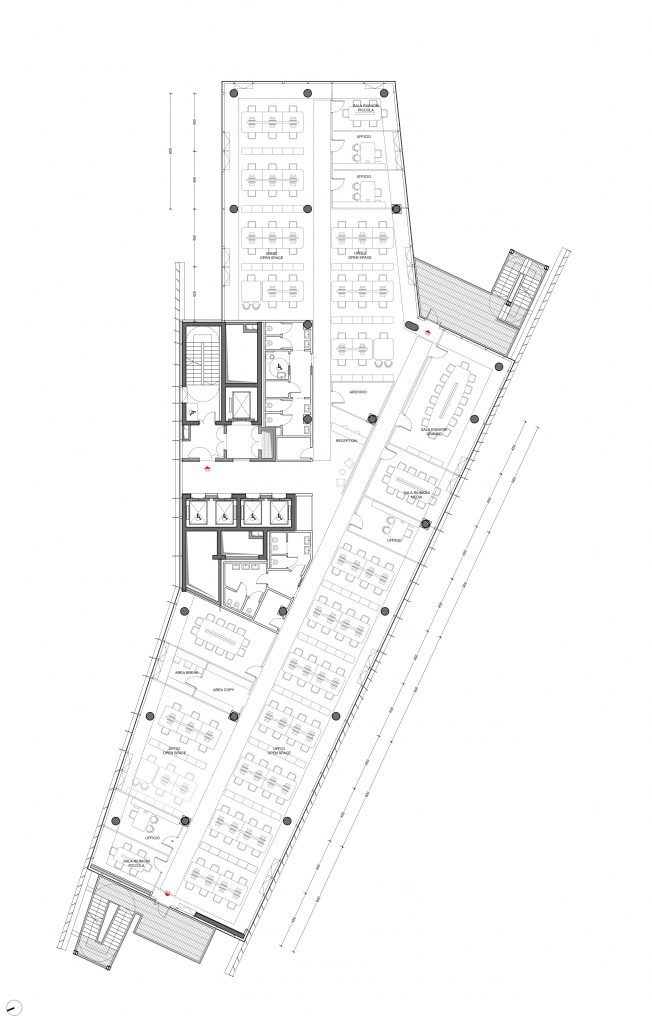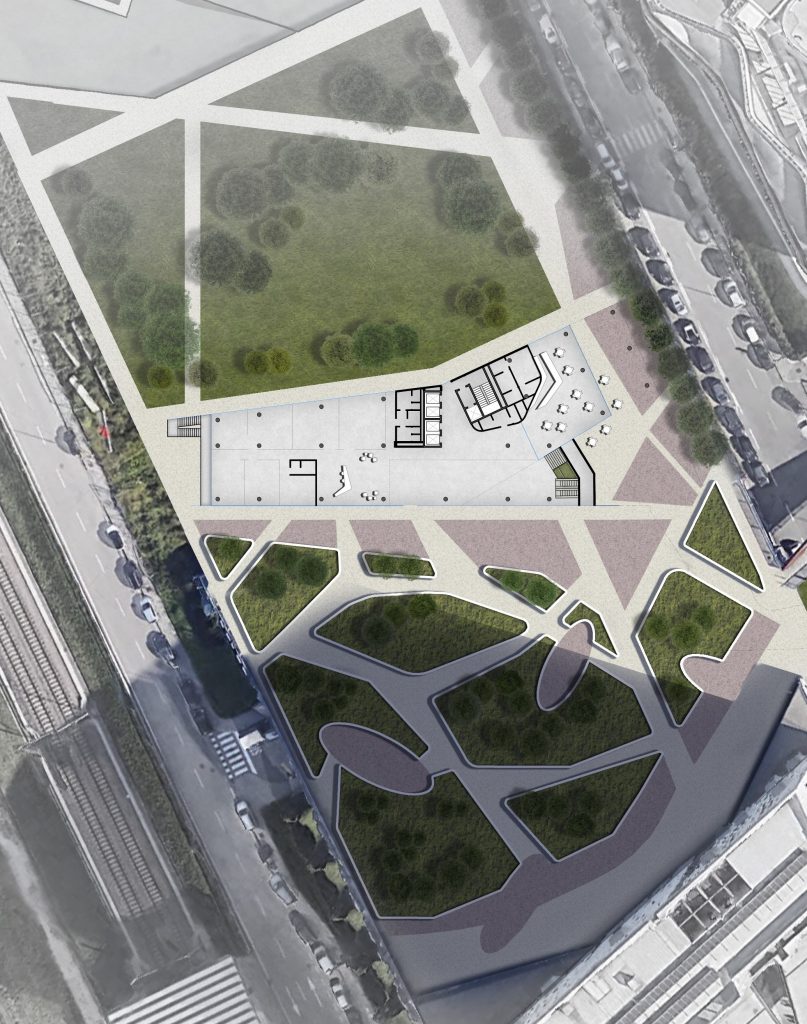 U3 is located on the western edge of the area, adjacent to the Milan-Genoa motorway. It is an in-line, double-body building, which is developed perpendicular to the carriageways in order to turn as little space as possible to traffic, so that the offices are not affected by noise and pollution.
The complex is surrounded by greenery and overlooks the central park of the Milanofiori area.
The Hall space is designed to connect the different elevations of the project area and all accesses to the functions located on the various floors of the building are accessible from one central core.
The floor plan of the typical floor provides maximum flexibility for the benefit of tenants with different possible fit-outs. The lifts and bathroom cores have been placed in a barycentric position in relation to the whole floor to ensure more rationality in the horizontal pathways on the floor.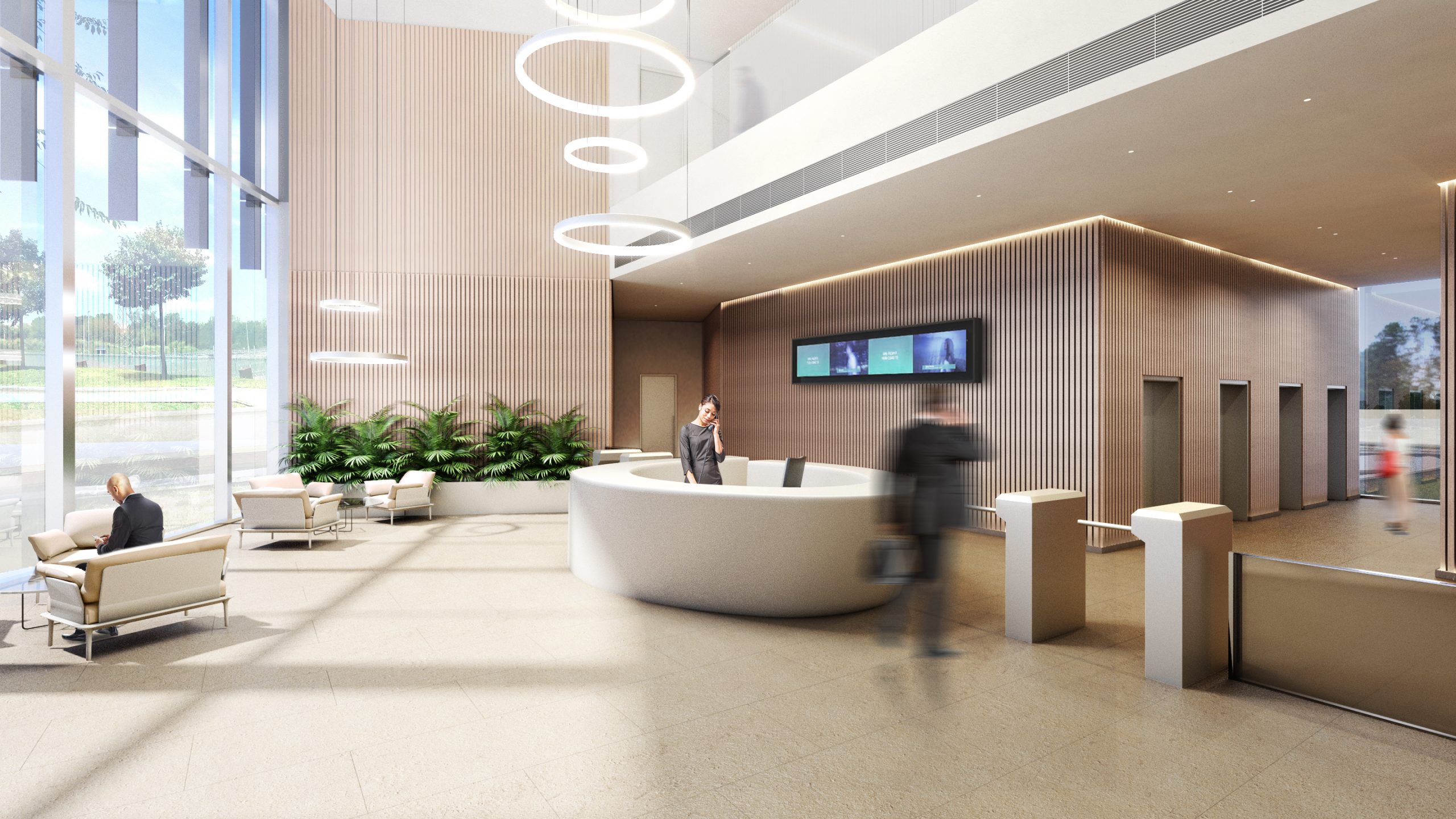 The façade is built with modular, cellular frames in two sizes: 300×400(h) cm and 150×400(h) cm, spaced on a structural module of 9 linear metres. Blades made of a new generation composite material, "solid surface", are attached to this modular type of façade.
The blades are of three sizes and positioned at different and progressive angles, so as to give the façade a particular curvilinear and continuous course.