SITE
Via Leopardi, 34, Grandate, (CO) | Italy
TYPE OF WORK
Concept, integrated design (scheme design, detail design, construction design), planning permits, site supervision, H&S, final inspections
PARTNER-IN-CHARGE
Antonio Gioli
DESIGN TEAM
Valeria Ordono de Rosales (Project Leader), Milica Cudic
MEP design
Rise Energy Focus Engineers srl
The structure is the result of the renovation of two non-adjacent sheds.
The larger of the two is dedicated to storage and maintenance of the cars and is deliberately left anonymous, closed and compact like a safe.
On the ground floor is the workshop, which also has a hand-washing area with a state-of-the-art system based on nanotechnology.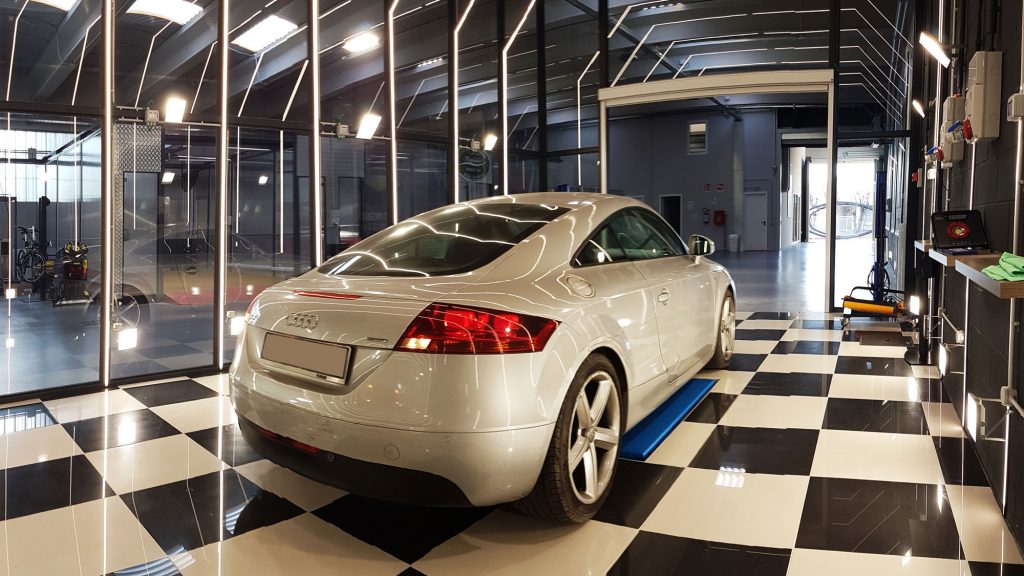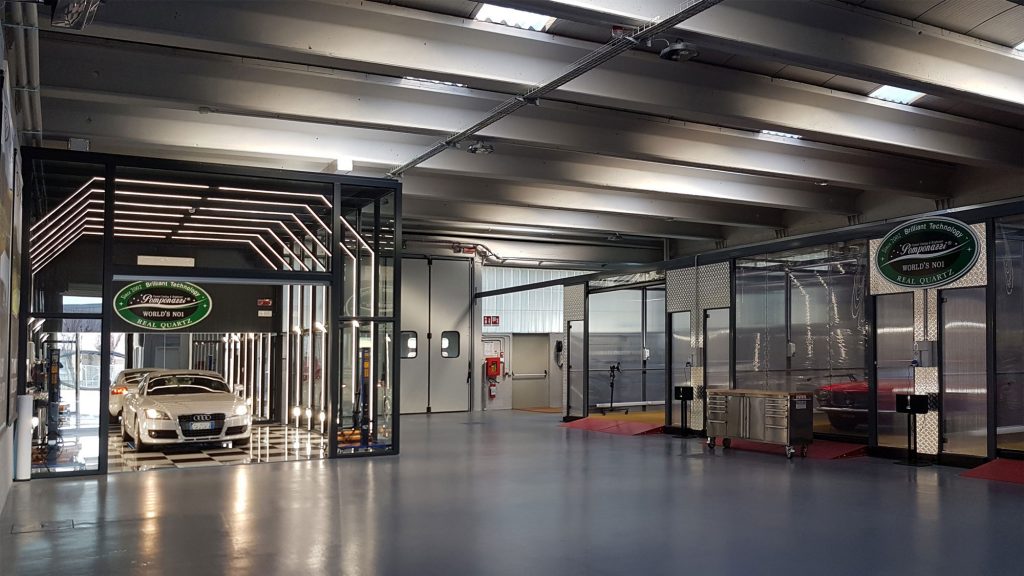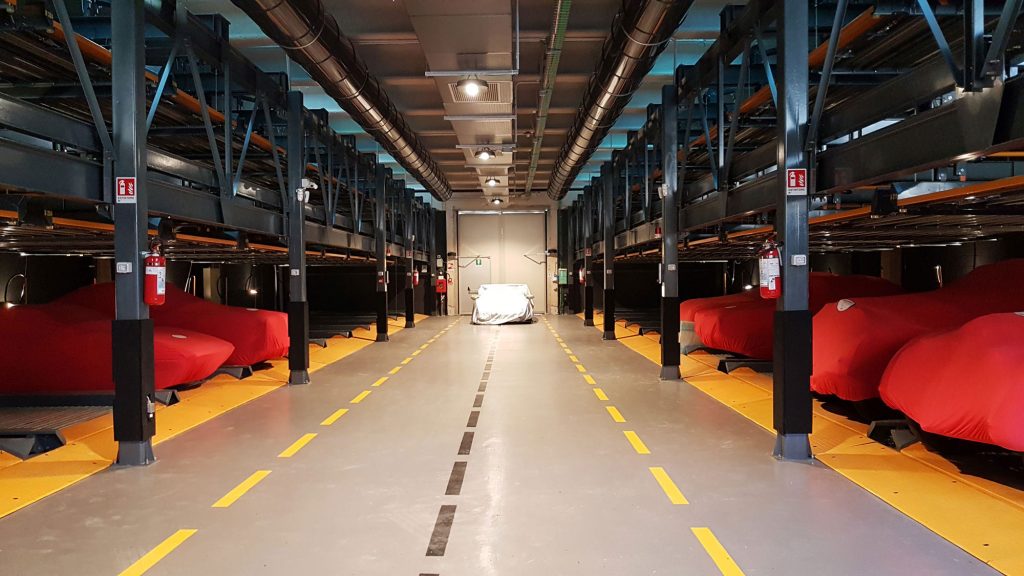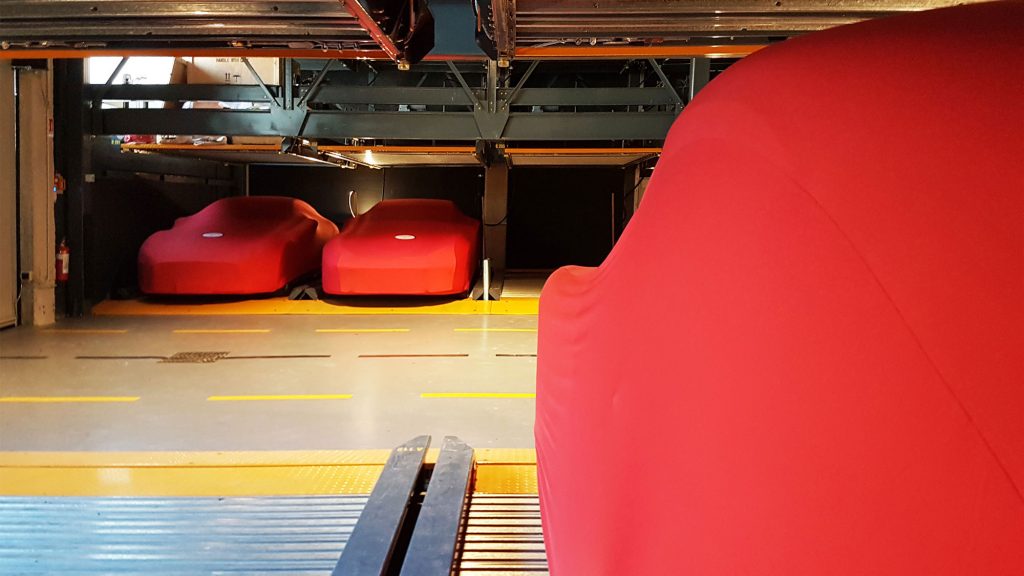 Luxury car storage
The basement is the actual garage, an environment maintained at constant temperature and humidity.
Here, about 70 cars are stored with an automatic "puzzle lift" system on three levels.
The result is a large futuristic space in the Como area that allows enthusiasts and owners of dream classic cars to entrust their vehicles to the safe and protected hands of a state-of-the-art car storage facility, in an environment with controlled climatic conditions to allow the cars to be kept in the best possible condition.