SITE
Corso di Porta Nuova 19, Milan | Italy
PARTNERS-IN-CHARGE
Antonio Gioli, Federica De Leva
PROJECT TEAM
Silvia Turati, Nicola Romagnoli, Andrea Angonoa, Antonio D'Ambrosio, Eva Corral Vence
MEP and LEED & WELL Certification
Arup Italia
Structure, Fire Preventiion, H&S, Site supervision
General Planning srl
The new square as a connecting element between building and city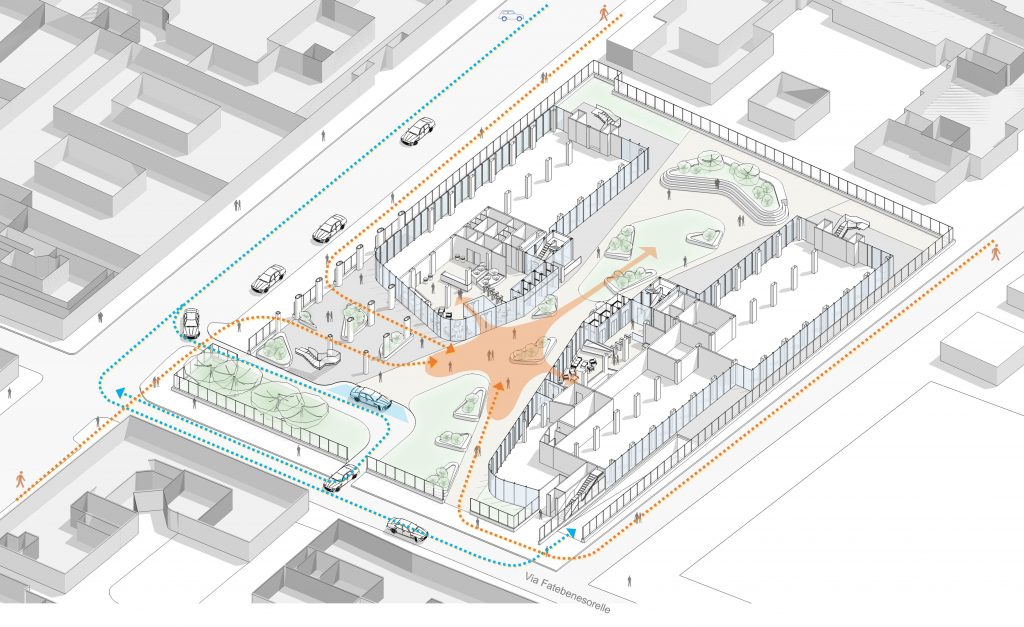 A first design solution aimed at enhancing the building is the reorganisation of the ground floor with a new system of accesses to the lot and flows within it. The main intention is to rethink the building's relationship with Corso di Porta Nuova and the neighbouring urban context: a large access is designed on Corso di Porta Nuova, with more commercial functions that can be used publicly at controlled times; beyond this filtering space, one arrives in the new square, divided into a public part and one pertaining to the building.
This second space becomes a real private garden; the recovery of this new open area is an opportunity to apply that principle of biophilia which aspires to mitigate between architecture and the natural world.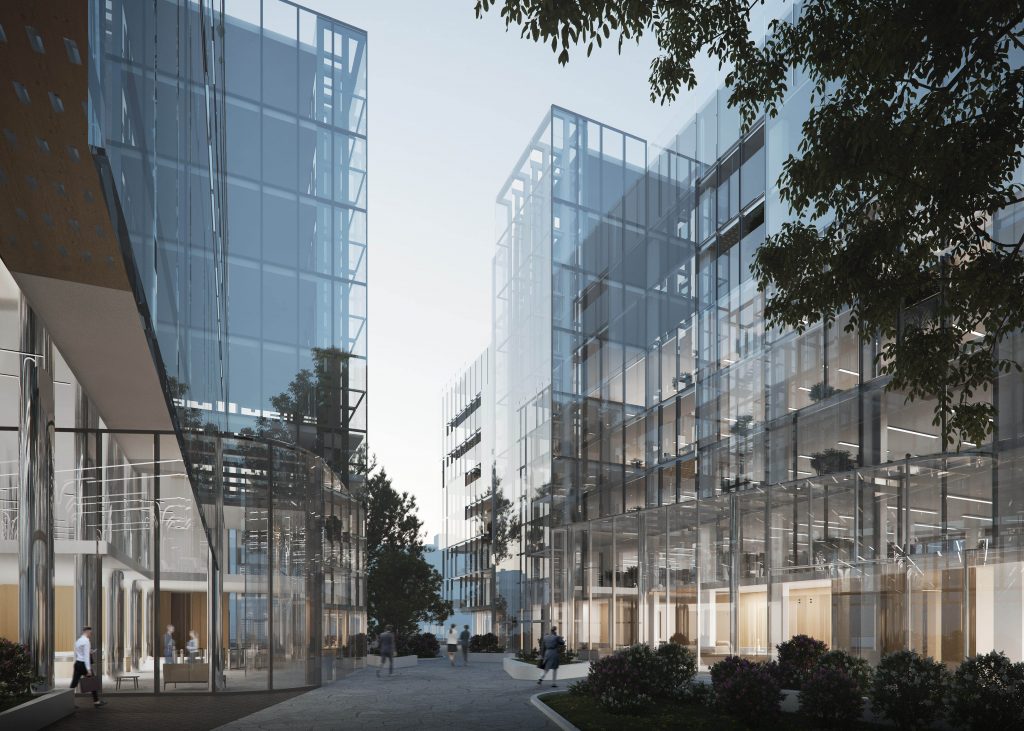 New identity of working areas: hybrid and fluid spaces surrounded by greenery
The intervention on the facades of the existing building aims to emphasise three main themes: transparency, permeability, reflection. The morphology of the building allows us to use glass with different declinations: as an ephemeral boundary with the outside but also as a permeable double skin containing open-air work spaces inside. Transparency becomes a fundamental tool for dematerialising the building's boundaries and expanding outwards.
the office space extends to include outdoor areas, creating hybrid work spaces between indoors and outdoors, immersed in greenery, depending on the different situations there are: on the ground floor, a vast private garden for moments of relaxation and recreation as well as for work meetings; on the floors, between the outermost and innermost skin of the building façades, there are several loggias; the vegetation travels up to the top, on which real terraces are created.