SITE
Via Tito Speri 8, Milan | Italy
CLIENT
REALE IMMOBILI S.p.A.
PARTNERS-IN-CHARGE
Antonio Gioli, Federica De Leva
PROJECT TEAM
Gerardo Vidal, Nicola Romagnoli, Francesco Viganotti, Yasin Moral
Porta Nuova represents a pole of innovation and growth, in continuous transformation in the centre of Milan, WOMB encompasses in its design proposal the themes of personal well-being, transparency, and the definition of new work spaces.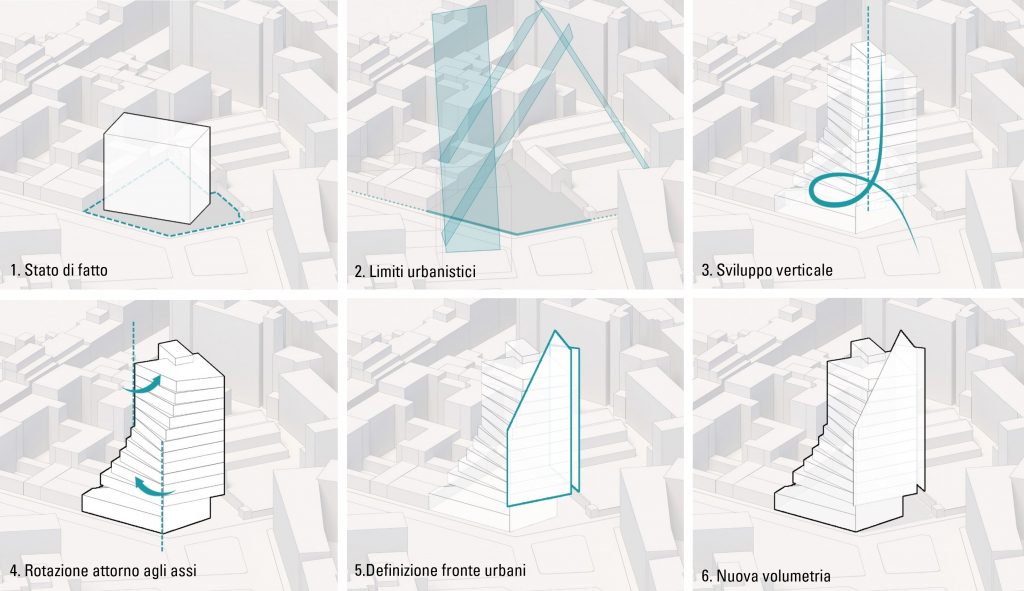 Iconicity, efficiency and well-being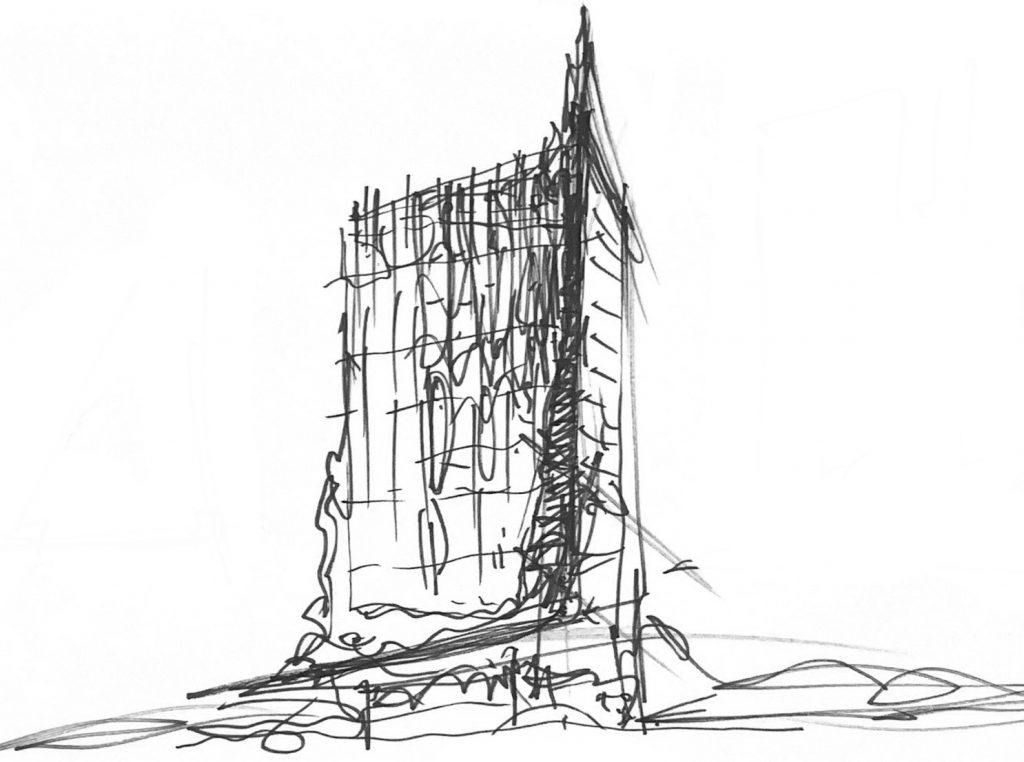 The WOMB project takes the form of an 11-storey tower with a strongly iconic and distinctive architectural language that reflects the desire to include but above all to make the building stand out in this context of renewal, the building's strongly characterised fronts take on different languages depending on their orientation.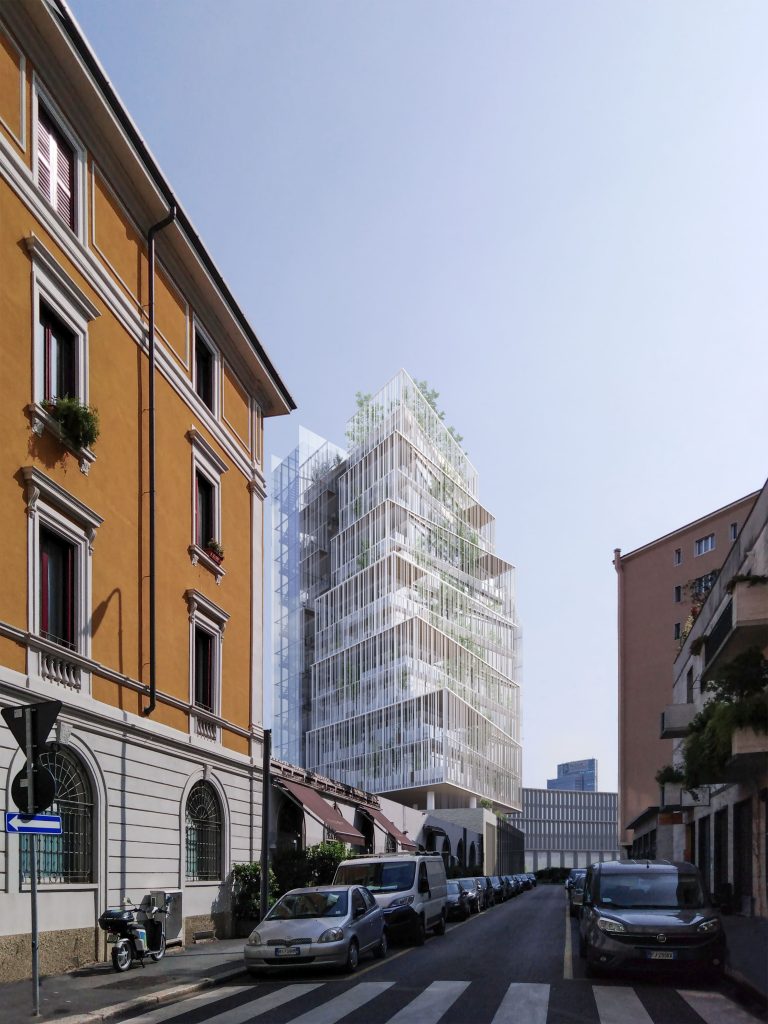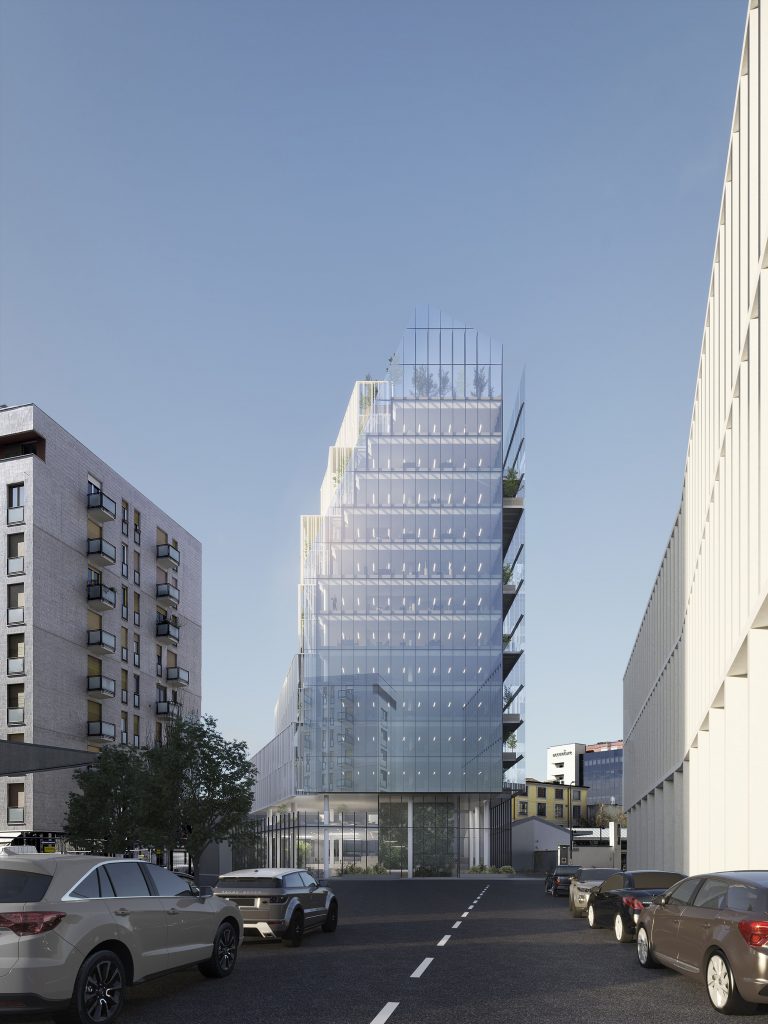 Design for human focus
Hybrid workspaces surrounded by greenery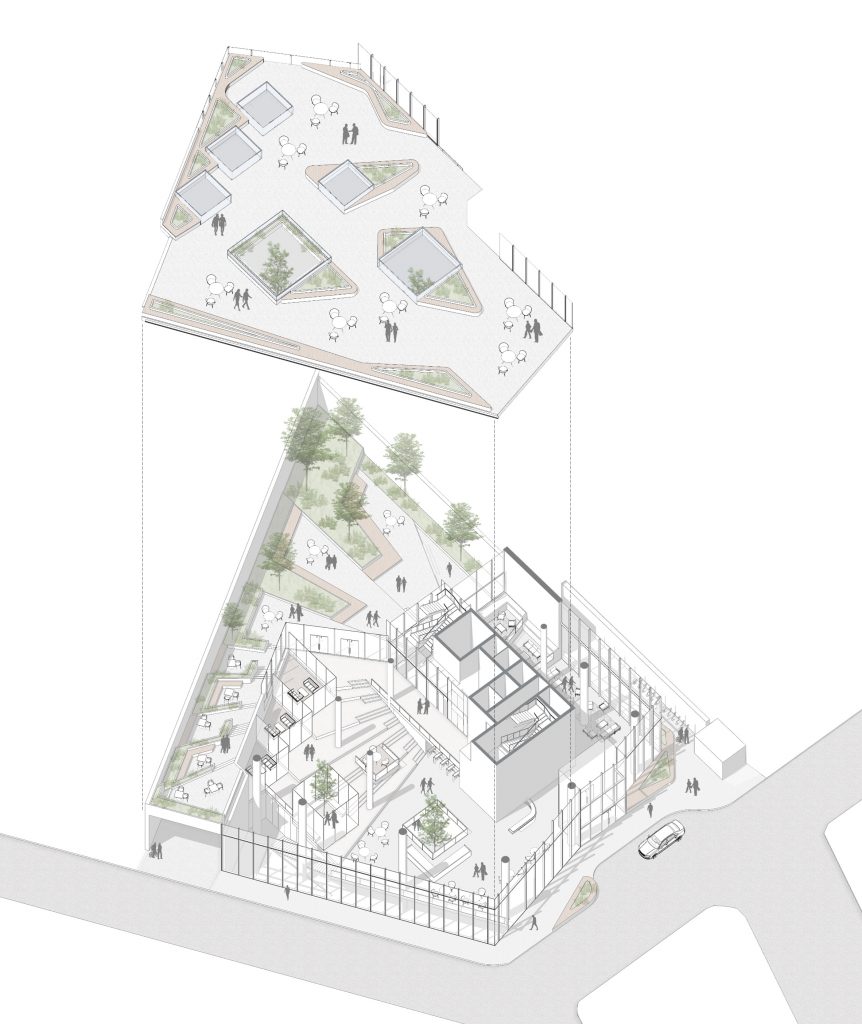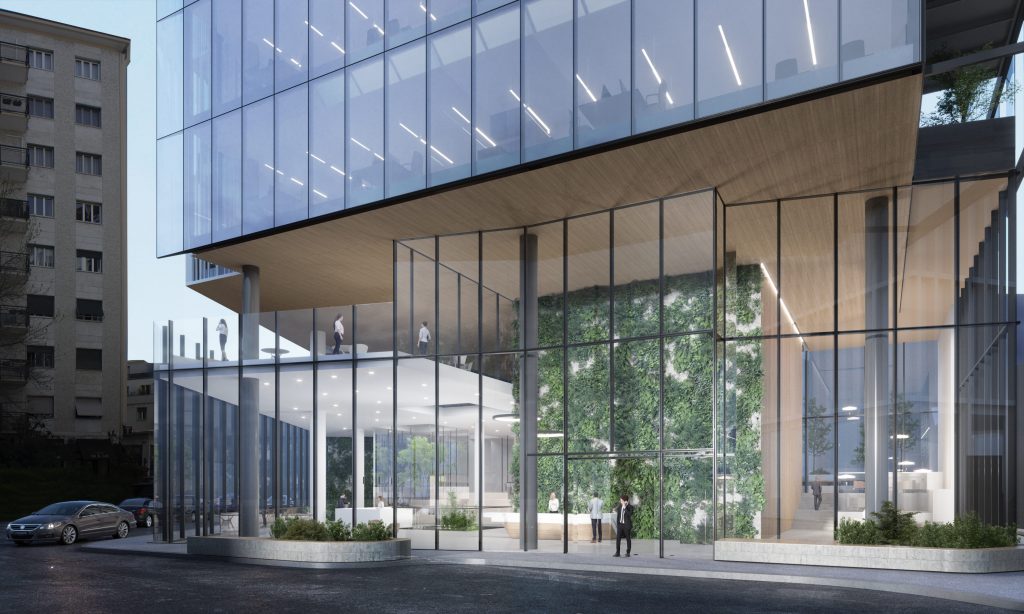 The interior areas of the workspaces are designed in such a way as to enhance the psycho-physical well-being of the users, extended socialisation spaces, collaboration areas and team tables are characteristic elements of these new spaces. The flexibility and reconfigurability of interior spaces is a central theme. The relationship with the outdoors is another important theme; open-air rooms, green spaces and terraces promote a high level of environmental and psycho-physical comfort.
WOMB's design strategy aims to connect and incorporate people with their surroundings, reconnecting human nature with the natural world; these themes represent a cornerstone of Biophilic Design. The presence of usable green spaces on each floor for both work and recreational activities, as well as the covered plaza and outdoor work spaces ensure contact with nature.
Designing a work environment that contributes to well-being, health and productivity means understanding the mechanisms between space and body and the relationships between individuals. The project focuses on physical and mental well-being, proposing solutions that guarantee a high level of environmental comfort, through material choices and acoustic qualities. The connection with greenery represents a focal point, which is why at every level the work space extends outwards
The work spaces are open and designed to enhance spatial flexibility, adaptability and possible reconfiguration.
The roof is characterised by a botanical garden, accessible for workers; in which one can completely immerse oneself in the vegetation.
The steps onto which the reception and reception areas face represent a true garden serving the entire building, an alternative work space and an informal outdoor meeting place.