International Author Competition- 22nd edition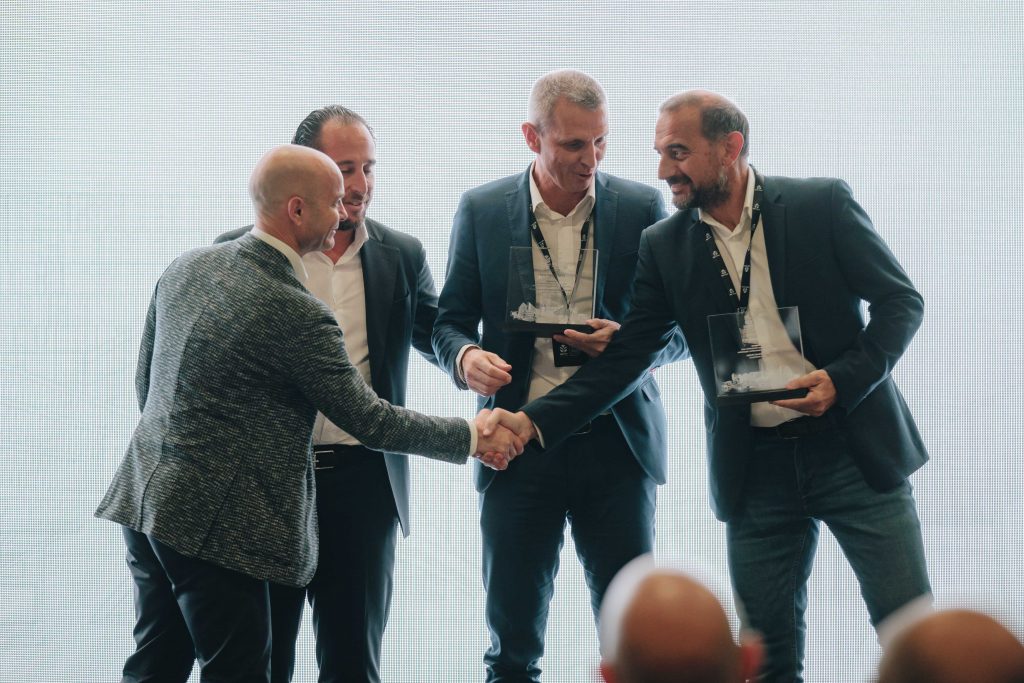 International Author Competition- 22nd edition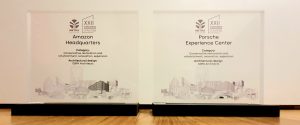 GBPA Architects star at the 22nd edition of the 'International Author Competition' promoted by METRA Building.
Two projects were awarded in the Conservative Restoration and Refurbishment, Renovation, Expansion category: Amazon HQ and the Porsche Experience Center.
Both awards were collected by Antonio Gioli, founder GBPA Architects and Alice Chiesa, Head of Design for the Porsche project.
The companies were also honoured on stage:
– PICHLER Steel Structures & Facades, which realised the facades of Amazon HQ
– TECNOMONT SERVICE – Building Technologies, which realised the facades and roof of the Porsche Experience Center.
We would like to thank all the teams and the METRA Building jury that with this award wanted to "celebrate the works that have distinguished themselves for compositional quality of architectural design, integration with the context, innovation and articulation of technical solutions.