Inauguration of Porsche Experience Center Franciacorta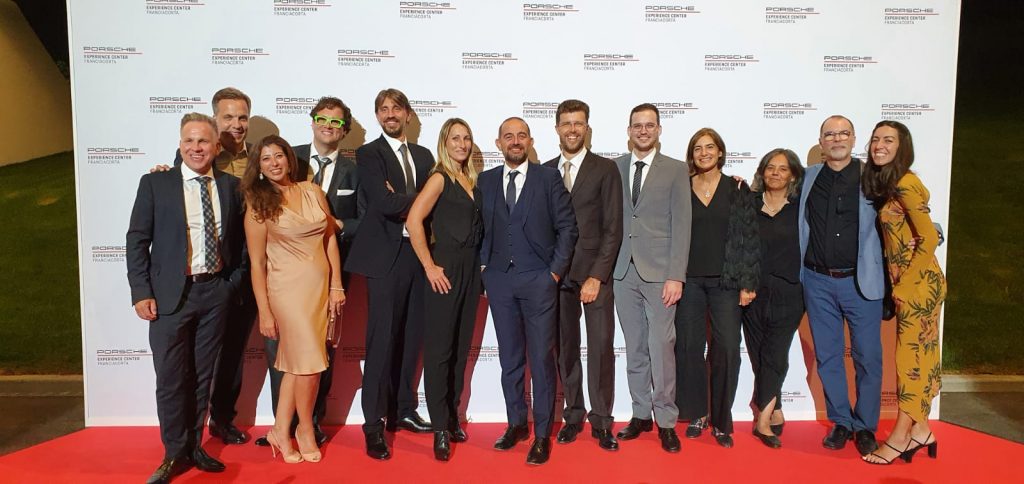 Inauguration of Porsche Experience Center Franciacorta
Everyone on the racetrack!!!
For all fans of motorsport and especially of the Porsche brand, the  Porsche Experience Center Franciacorta, in Castrezzato (Brescia), officially opened its gates on Saturday 11 September. GBPA Architects, working with Dromo srl to rethink a new strategic masterplan, as been responsible for the architectural and interior design of the Customer Center and the Training Center.
The project, in all its complexity, aims to provide a 360-degree immersive experience to Porsche clients and who have always dreamed of driving the famous German brand car on a real circuit homologated by the International Automobile Federation.
Three years intensive work that have given emotions to the whole team and for this reason we would like to THANK:
Porsche Italia S.p.A.
Pietro Innocenti
Andreas Marin
Gianluca Rubaga
Francesco Iorio
Davide Molaro
Porsche AG:
Maximilian Fischer
Kerstin Dahnert
Christian Lehwald
Dr. Ralf Bady
Arcadis Italia :
Francesca Ferrari Ruffino
Michele Firpo
Marcelo Barreiro
Livia Di Maria
Dromo Circuit Design:
Jarno Zaffelli
Francesco Grana
Il nostro team:
Antonio Gioli e Federica De Leva (founder and partner)
Alice Chiesa, antonio sergi, Andrea Angonoa, Cristina Zambelli, Nicola Romagnoli, Eva Corral Vence, Francesco Viganotti, danilo annoscia
I nostri consulenti:
Fa.Ma. Ingegneria srl (strutture)
ESA | Engineering, Consultancy & Sustainability (impianti meccanici ed elettrici)
Voltaire Lighting Design (illuminazione)
francesca neonato PN Progetto Natura (landscape)
Beready – Retail, Trade e Shopper Marketing (grafica)
Le imprese:
Korus International
TECNOMONT SERVICE – Building Technologies
Carba Srl