Progetti & Cantieri d'Italia 2022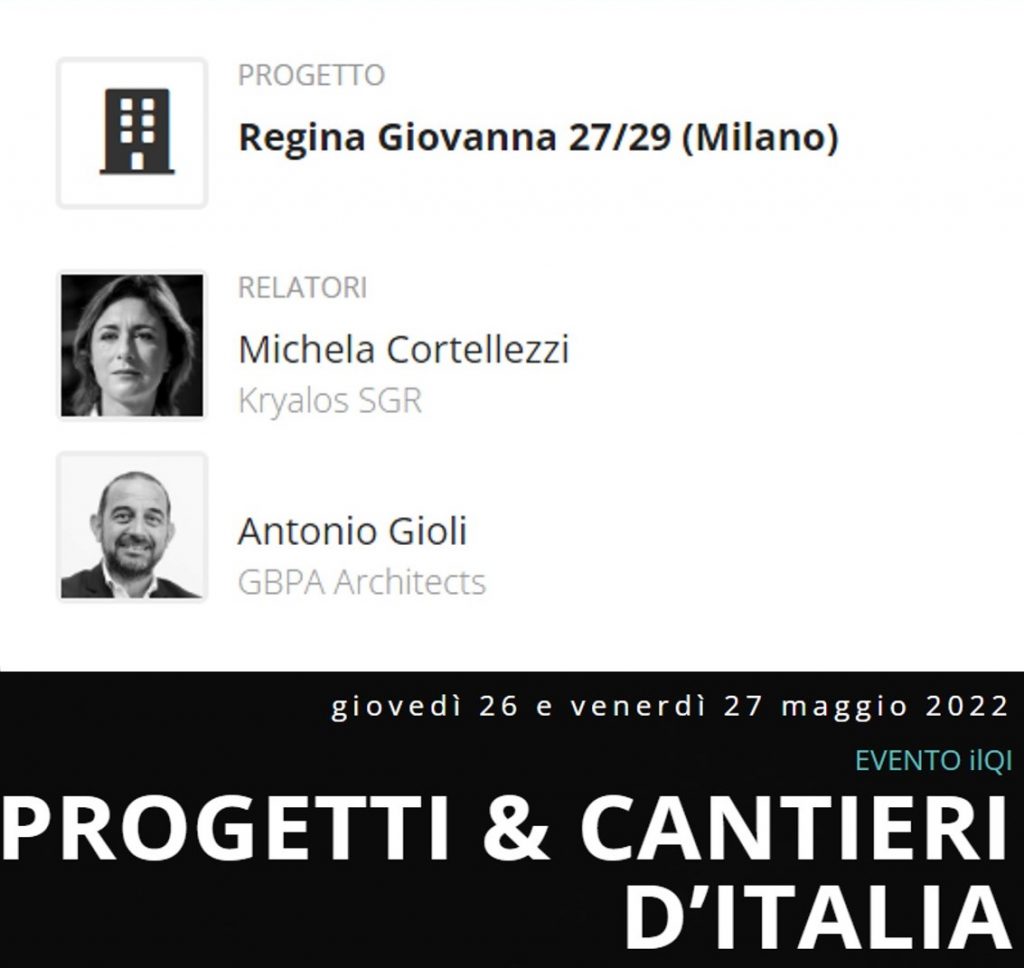 Progetti & Cantieri d'Italia 2022
Progetti e Cantieri d'Italia 2022′ (Italian Projects and Construction Sites 2022) is back. In just one day, the event provides an insight into the main real estate projects currently under construction in Italy. An opportunity to understand how the sector is moving and which are the most active players of the moment in the real estate development panorama.
On this occasion, on 26 May, Antonio Gioli and Michela Cortellezzi, Vice President Development Management – Kryalos SGR, will talk about 'Regina Giovanna 27-29', one of our latest works for Kryalos, in the Porta Venezia district of Milan.
A 23,000 square metre building will house offices designed to interpret the need for flexible, shared and open spaces, overlooking a renovated internal courtyard and a suspended garden: a trait d'union between sky and earth.
An urban renewal project that puts people's well-being at the centre, to express the sense of the times and the ambitions of a city like Milan, always open to new challenges.