ARCH in TREND Waiting for MADExpo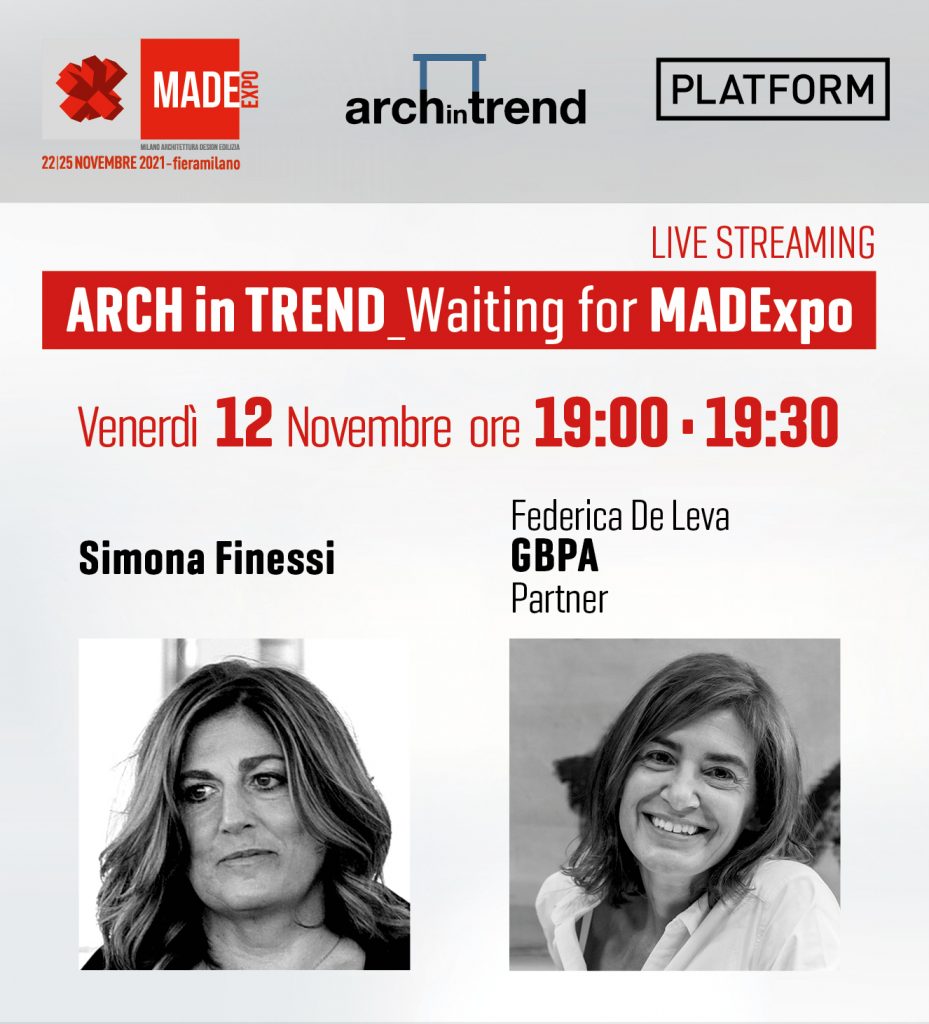 ARCH in TREND Waiting for MADExpo
In anticipation of MADExpo21, scheduled at fieramilano-Rho from 22 to 25 November, Platform has organised a cycle of 10 online conferences entitled ARCH in TREND – Waiting for MADExpo, reserved for 20 Italian studios.
The event will take place from 8th October to 19th November and will be streamed live on Youtube, Platform's social networks and MADE channels.
Federica de Leva for GBPA Architects will be online on 12 November at 7pm with a 20-minute speech dedicated to the Regina Giovanna redevelopment project, currently under construction. The 24,000 square metre asset, designed to obtain LEED Platinum certification, is proposed as a new office building, capable of interpreting the current changes in the world of work.