4th Pisa Biennale of Architecture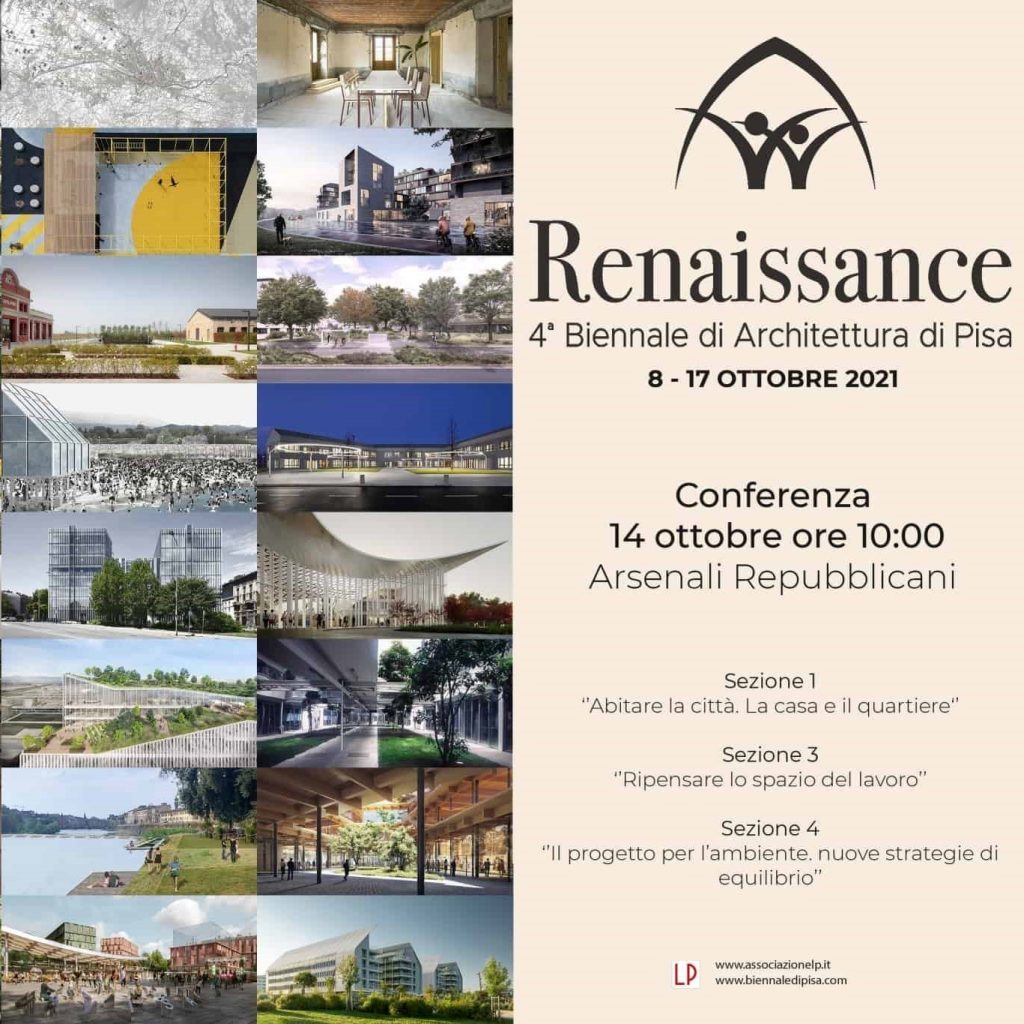 4th Pisa Biennale of Architecture
4th Pisa Biennale of Architecture – Renaissance | collective space – individual space
Arsenali Repubblicani, 8-17 October
14 October h. 15.30 – Rethinking work space: case study "Regina Giovanna 27/29".
Antonio Gioli's speech, moderated by journalist Giorgio Tartaro, will address the issue of new Post Covid offices, bringing into the debate the experience of the redevelopment of the Regina Giovanna building in Milan.
The 24,000 sqm asset acquired in 2019 by the Virtus fund managed by Kryalos SGR is currently undergoing full redevelopment and is aiming for LEED PLATINUM certification.
Right from the design stage, the innovative building aims to be an expression of the change that we, as architects, are called upon to face.
In the exhibition area, another prestigious project by GBPA ARCHITECTS will be displayed and described as a virtuous ante-litteram example: the redevelopment of the AMAZON headquarters in Milan. The building, thanks to the skilful study of the spaces and the technological and design solutions implemented, is proving capable of absorbing the shock of the pandemic, adapting without problems to new lifestyles and work.